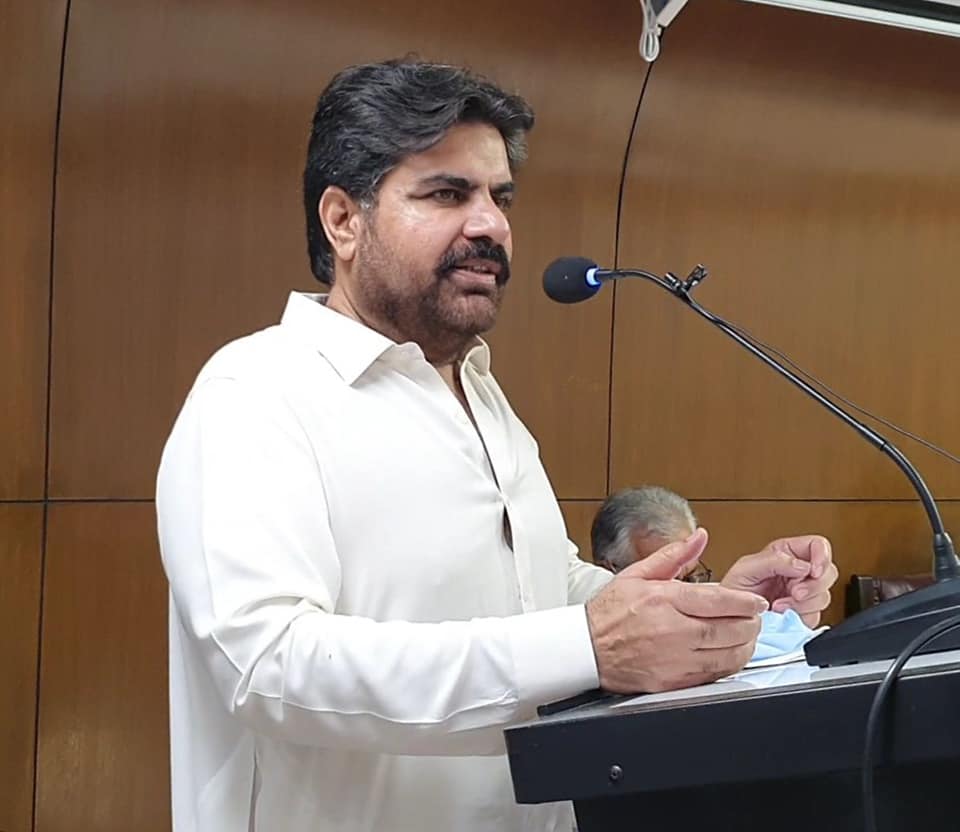 ---
ISLAMABAD:
Sindh Information Minister Nasir Shah accused the federal government on Thursday of not releasing the funds for the province and claimed injustices with regards to its share of water in accordance with the water accord.
Addressing a press conference at the Sindh House in Islamabad, Shah said that there were objections to the water accord yet even that accord was not being implemented and water was distributed unevenly among the provinces.
The provincial minister accused the Centre of not disbursing the funds to the province during the outgoing fiscal year. "To date, we have not been given Rs87 billion in the current financial year," Shah told reporters.
"Pay us the arrears for the current financial year."
According to the minister, Sindh contribution to the national revenue amounted to 70% yet the province did not get its due share in the Public Sector Development Programme (PSDP). He added that allegations were levelled against the provincial government whenever it raised these issues.
"Wherever there is injustice, we will speak about it. [But] when we talk about our share, they say you are playing Sindh card," the provincial minister told reporters. "We are talking about the whole of Pakistan."
Speaking about the water scarcity, Shah said that the Water accord was not being implemented, adding that Sindh's share had been reduced by 50%. "It is said that water scarcity will be evenly distributed but Sindh is given 50% shortfall and the rest are given 15%," he said.
Speaking about other issues, facing the province, the minister said that excessive load-shedding was taking place all over the country, especially in Sindh. He added that case against Sindh Chief Murad Ali Shah had been framed because he was performing well.
Responding to a question, he said that federal minister Ali Zaidi had claimed that 130,000 tonnes of garbage was removed from drains in Karachi but when the garbage was dumped it was only 18,000 tons. "Where did the rest of the garbage go?"
About the operation against criminals in the Kacha area, the Sindh information minister said that the police were being equipped with modern weapons. "Several robbers have been killed and arrested during the operation. The hostages are also rescued," he added.
Responding to another question regarding the Muttahia Qaumi Movement (MQM) he said the way the party left its leader, it should also abandon his ideology as well.
COMMENTS
Comments are moderated and generally will be posted if they are on-topic and not abusive.
For more information, please see our Comments FAQ