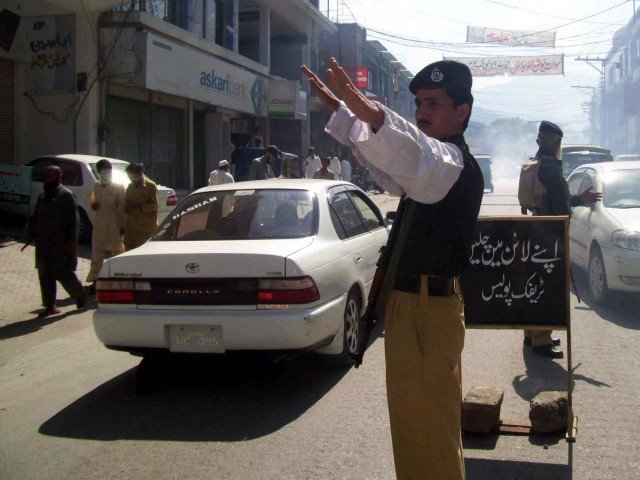 ---
RAWALPINDI:
Rawalpindi Chief Traffic Officer (CTO) Rai Mazhar Iqbal has sought the deployment of 80 additional traffic personnel to cope with the increasing influx of vehicles at the tourist spots of Murree and Galiyat, a spokesperson informed on Thursday.
The inflow of tourists into Murree and Galiyat from Rawalpindi and other parts of Punjab has risen rapidly after the mercury level moved up and lockdown restrictions were relaxed.
The number of vehicles travelling to both tourist spots is expected to intensify during the upcoming weekend and beyond. Hence, to keep traffic moving, the CTO has sought the deployment of 80 additional traffic personnel from other parts of the Rawalpindi district.
A letter in this regard has been written to senior traffic officials in which the deployment of 80 senior traffic wardens and other personnel in Murree and Galiyat has been sought until August 31.
Revision of traffic plan at Murir Chowk to reduce congestion
The official said that up to 30,000 vehicles are entering Murree every day and it is anticipated this will increase in the future. He added the traffic police were taking measures to ensure a smooth traffic flow. In this respect, CTP has also issued a traffic advisory for tourists visiting hill stations.
Motorists have been advised to avoid double parking or wrong parking as well as overtaking on double roads. The CTO has urged road users to remain patient while driving and implement traffic rules.
He advised them to visit hill stations only in mechanically fit vehicles to avoid trouble.
He said the traffic police were working diligently to facilitate citizens and sought people's cooperation in this respect.
Published in The Express Tribune, June 11h, 2021.
COMMENTS
Comments are moderated and generally will be posted if they are on-topic and not abusive.
For more information, please see our Comments FAQ