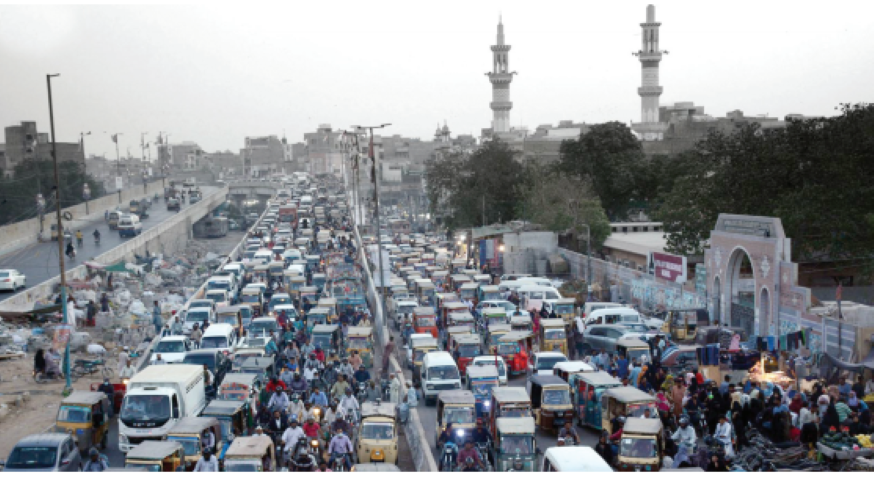 ---
RAWALPINDI:
The Rawalpindi administration has decided to bring changes in the traffic management at Murir Chowk to alleviate traffic congestion, a spokesperson said on Tuesday.
For this purpose, the slip turn on the road leading to Kamran market from Flashman Hotel will be expanded and vehicles approaching from Rashid Minhas Road and Flashman Hotel will be given a freeway by the construction of a divider on the road.
Traffic signals would also be used to maintain traffic flow on two roads only instead of four roads. Rawalpindi City Traffic Police (CTP) along with other relevant departments have introduced the changes in engineering to improve the traffic system in the garrison city.
In the first phase, two u-turns were established near Rialto Chowk and Shahdi Taliyan which will ensure smooth traffic flow on Murree Road to a great extent.
After the experiment proved a success, CTP has decided to upgrade road management near Murir Chowk as well.
The recommendations in this regard have been sent to the related departments. Sources told this correspondent that a traffic management study showed that around 90-95 percent of traffic from Flashman Chowk and Rashid Minhas Road take Murree Road to reach Faizabad or other inner-city areas.
Only five percent of the traffic heads towards Kamran Chowk.
Therefore, CTP has recommended that the related departments use traffic signals on Murir Chowk to manage only two roads instead of four, citing the volume of vehicles in the study. The traffic police advised building a divider on Murir Chowk to provide a freeway to the vehicles going to Murree Road from Rashid Minhas Road or Kutcheri Chowk.
The traffic police recommended making a slip turn on the roadside at a feasible location on Murree Road and road leading to Kamran market after expansion for the vehicles headed towards Kamran market. The carving of a slip turn would also enable vehicles coming from Flashman Chowk to Kamran market or Kashmir Road to move interruption.
The vehicles using the route would come to Murree Road after turning and could reach Rashid Minhas road from the U-turn near Rialto Chowk.
Similarly, the remaining traffic will come on Murree Road from Murir Chowk Metro Station by taking a U-turn and reach Kamran market using the slip turn. CTO Rai Mazhar Iqbal told The Express Tribune that the CTP was working with different departments to improve traffic flow in the city.
He said the traffic police department's previous two experiments were successful and after a prolonged study, they have suggested changes in the road management infrastructure.
COMMENTS
Comments are moderated and generally will be posted if they are on-topic and not abusive.
For more information, please see our Comments FAQ