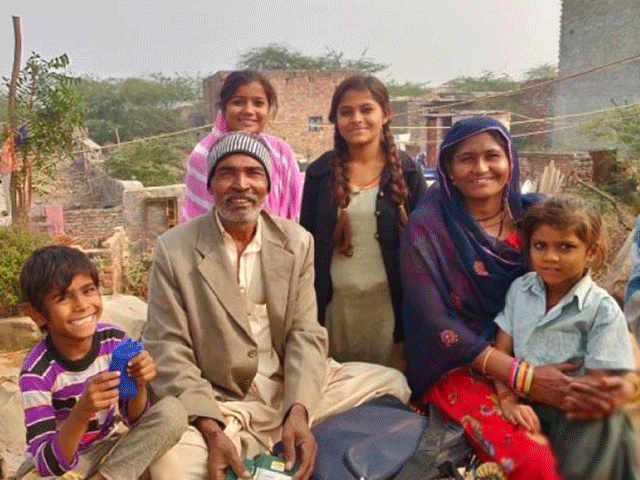 ---
ISLAMABAD:
The Supreme Court (SC) of Pakistan disposed of on Thursday the case of killing of 11 Pakistani members of the Hindu community in India following assurance from the federal government to pursue the matter.
The top court concluded the case after the government assured that the matter will be probed through the Ministry of Foreign Affairs.
During the hearing, the SC observed that the court does not interfere in matters related to government policies.
The petitioner's counsel, Syed Qalb-e-Hasan, said that the issue was of serious nature and asked the top court to issue a notice to the government in this regard.
"They [India] raise a hue and cry when one of theirs goes missing yet 11 of our people [Pakistani nationals] were killed in India," the counsel added.
He further stated that people from India arrive in Pakistan to take part in the Besakhi festival. "Situation will become further tense if the circumstances remain the same. Foreign office is only carrying out a routine procedure into the matter."
Read Pakistan Hindu Council demands justice for 11 Pakistanis killed in India
Eleven members of a Pakistani Hindu migrants family were found dead at a farm in Indian northern Rajasthan's Jodhpur on August 9, last year, police officials said.
One of the family members, who claimed to have slept outside the hut in a small Lodta village of Dechu area, said he had no clues as to what caused the incident, reported Indian media quoting officials.
He said there was a smell of some chemical around in the hut, suggesting that they consumed something.
All the family members were Hindu migrants from Pakistan from the Bhil community and had been living on the farm in the village, which they had hired for farming.
"There was neither any injury mark on any of the bodies nor any evidences of any foul play," the SP said. "But we have roped in the forensic team and a dog squad to arrive at any final conclusion."
Preliminary information indicated that there was some dispute in the family over some issue.
"Once we interrogate the survivor, we would be in any position to find out that what had led to this incident," he said.