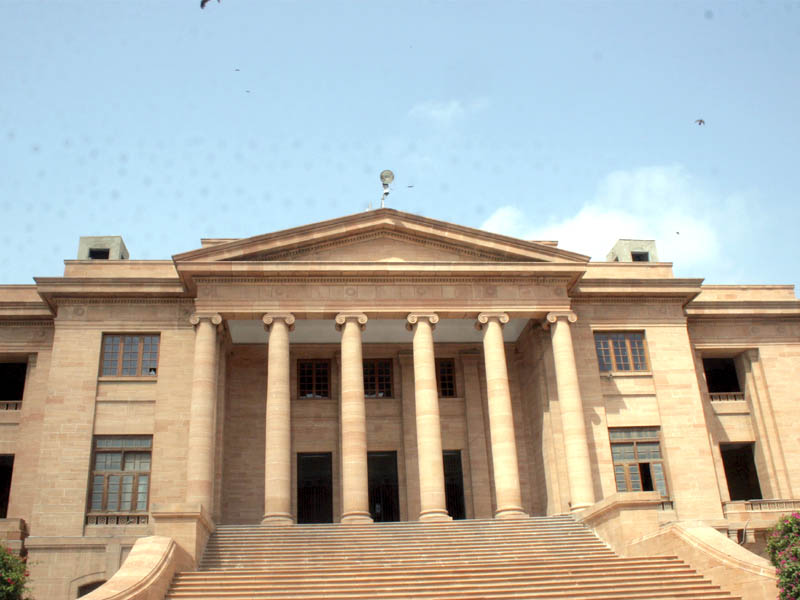 ---
KARACHI:
The Sindh High Court rejected on Tuesday the pleas of co-accused, in the fake bank accounts case, seeking the removal of their names from the Exit Control List (ECL).
A two-member bench, comprising Justice Yousuf Ali Sayeed and Justice Adnan Iqbal Chaudhry, was hearing the pleas filed by the accused, Shehzad Ali and Muhammad Waseem.
According to the verdict, the accused can seek the removal of their names from the ECL only if there is enough evidence of their cooperation in the inquiry.
The counsels of the petitioners had contended that the inquiry against them had been underway for a long time. On it, the National Accountability Bureau (NAB) officials had claimed that the accused were not cooperating in the investigations.
They feared that the accused would flee from the country and if their names were removed from the ECL.
Notices issued in graft reference
Separately, the same bench issued notices to the accused over NAB's plea challenging the accountability court's verdict in the graft reference against Pakistan Peoples Party leader Sharjeel Inam Memon and others.
During the hearing, the NAB prosecutor maintained that the accused, Inam Akbar was the beneficiary for Rs2b in the Rs5.76b corruption reference The prosecutor apprised that the trial court ordered to unfreeze Akbar's accounts.
"Who issues the directives to freeze an account," inquired Justice Chaudhry. At this, the NAB prosecutor maintained that the bank accounts are initially frozen as per the directives of NAB chairperson after an illegal account activity is identified and later the suspicious accounts are frozen in accordance with the law as soon as the inquiry is launched.
On the prosecutor's request to nullify the accountability court's verdict to unfreeze Akbar's account, the court issued notices to Akbar and others.