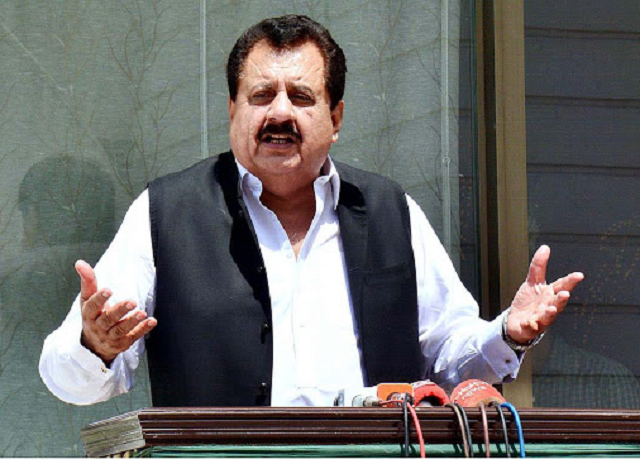 ---
ISLAMABAD:
The PML-Q has decided to stop supporting the ruling PTI in the legislative process in parliament until the coalition partner's demands were met.
During a cabinet meeting on Tuesday, Foreign Minister Shah Mahmood Qureshi of the PTI and Housing Minister Tariq Bashir Cheema of the PML-Q exchanged heated words.
Qureshi asked Prime Minister Imran Khan to seek an explanation from the PML-Q as to why its members had not participated in the assembly session on Monday.
"The opposition repeatedly pointed out the lack of quorum in the assembly," he added.
The premier then asked Cheema about his party's absence from the proceedings of the house.
The PML-Q minister replied that how could his party become part of the government's business in the assembly when its demands were not being accepted.
When PM Imran asked him about what his party wanted, Cheema replied that the PML-Q would convey its demands to him at a separate meeting.
PTI MNA Amir Dogar had asked the lawmakers of the coalition partner to ensure their presence in the parliament proceedings on Monday to support the government's business.
Government sources told The Express Tribune that the PML-Q lawmakers had been issued plenty of funds and their projects were earmarked in the upcoming budget.
Last month, Punjab Assembly Speaker Chaudhry Pervaiz Elahi of the PML-Q, a major ally of the government at the Centre and in Punjab, complained against the PTI about unfulfilled promises but stressed that their alliance would hold.
During a meeting with a delegation of lawyers in Lahore, the Punjab Assembly speaker sought to quash any rumours of change in the province, saying that the newly formed Jahangir Tareen like-minded group would not harm Prime Minister Imran Khan.
"We are allies of the PTI. We are allies of the government but are facing more problems. The matters agreed with the PTI on the first day have not been implemented till date," Elahi, who is also president of the PML-Q, added.
Despite the unfulfilled promises, Elahi said his party would not break its alliance with the PTI. "When we go with anyone, we do not betray them. [Therefore], there is no chance of any change in Punjab. Inshallah, we will never have no confidence against the government," he added.
The former Punjab chief minister told the lawyers that he had always supported the government in time of its need. He particularly mentioned the long march by JUI-F chief Maulana Fazlur Rehman towards the end of 2019, and the recent Senate elections.