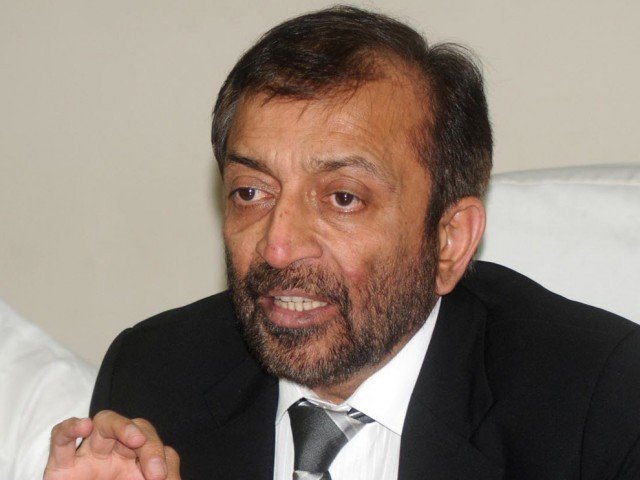 ---
KARACHI:
Muttahida Qaumi Movement's (MQM) Rabita Committee head Dr Farooq Sattar and Pak Sarzameen Party leader Anis Qaimkhani appeared before the Counter Terrorism Department Civil Lines Police on Saturday.
The leaders had been summoned by the CTD for investigations in light of reports prepared after interrogating arrested party activists.
Sattar said while speaking to the media on the occasion that he has confidently responded to all the queries of CTD officials.
He denied any connection with the arrested suspects and any matter related to them.
"I have never been linked with any such matter. However, the investigation might get affected if I discuss it in detail," said Sattar.
He admitted that he remained affiliated with the party for over three decades but it wouldn't be right if they link him with anyone who ever visited or clicked pictures with anyone from the party.
While according to Qaimkhani, the summon was in line with an ordinary investigation and legal formality.
An investigation must be launched if anything has come to light, said Qaimkhani, adding that he has informed the authorities about all he knew.
He claimed that he wouldn't have returned to Pakistan if he was involved in any wrong.
According to the CTD, two suspects, Imran and Naeem, had been arrested in an operation near Cantt Station on May 28.
The suspects are two of the senior-most workers of MQM's Hyderabad wing and had been trained by the Indian intelligence agency, Research and Analysis Wing (RAW), claimed the CTD, adding that both Imran and Naeem implied that Dr Sattar had linked them with RAW.
Published in The Express Tribune, June 6th, 2021.
COMMENTS
Comments are moderated and generally will be posted if they are on-topic and not abusive.
For more information, please see our Comments FAQ