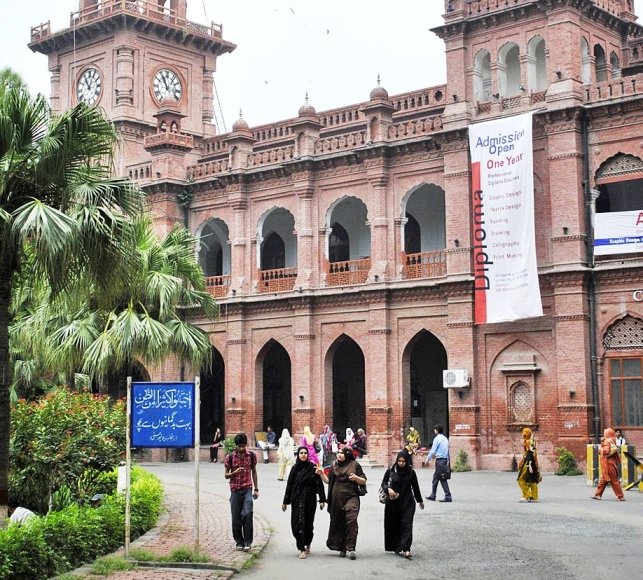 ---
LAHORE:
Governor Punjab Chaudhry Sarwar has said the government successfully purged all departments including universities of political interference, adding that there would be no compromise on merit and transparency in varsities.
He was addressing the 36th senate meeting of the University of Engineering and Technology, Lahore and was talking to the media on Saturday. "Biannual meetings of the universities' senate will be called and reforms are being introduced in the varsities as per the vision of Prime Minister Imran Khan," the governor added.
On this occasion, UET Vice Chancellor Dr Mansoor Sarwar, Principal Secretary to Punjab Governor Dr Rashid Mansoor were also present among other members.
Read The failing political system
The meeting approved several matters and Vice Chancellor Dr Mansoor Sarwar apprised the governor and chancellor of the steps taken by the varsity regarding coronavirus.
Speaking on the occasion, Sarwar instructed the UET vice chancellor to call the meeting of the university's senate biannually as the meetings were necessary to resolve students' issues and to avoid any inordinate delay in university's matters. The governor also issued instructions to complete the hiring process of candidates on available seats at UET.
He further said all the vice chancellors have been appointed on merit so it was the duty of the VCs to discourage the culture of nepotism and promote merit and transparency. He also warned strict action against any illegal activity during appointments in varsities.
While talking to the media, Sarwar said the Pakistan Tehreek-e-Insaf (PTI) government has eliminated political interference from all institutions because political interference destroys institutions.
Published in The Express Tribune, June 6th, 2021.
COMMENTS
Comments are moderated and generally will be posted if they are on-topic and not abusive.
For more information, please see our Comments FAQ