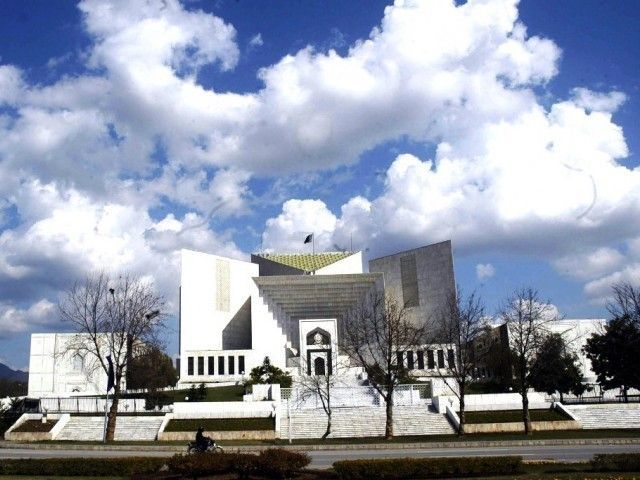 ---
ISLAMABAD:
The apex court noted on Wednesday that the National Accountability Bureau's (NAB) attitude towards accused changes with the change in the government and that the country's top graft buster never stopped pursuing cases filed against minor officials.
Justice Sardar Tariq Masood said that unfortunately, in many cases, NAB refused to file appeals, while in the case of ordinary Patwaris, the NAB did not stop without appealing.
Justice Masood was part of a three-judge bench – also comprising Justice Mushir Alam and Justice Amin-Ud-Din Khan – hearing a post arrest bail plea of PPP senior leader Khursheed Shah.
NAB accuses Shah of transferring an amnesty plot in the Sukkur Cooperative Society under his name to build a bungalow, and owning hotels, filling stations and bungalows registered under the names of his front men and benami companies.
NAB had arrested Shah on September 18, 2019 from Islamabad. The apex court observed that today, the government used the anti-corruption department to file cases against its own people but entangled its political opponents in NAB cases.
During the course of proceedings, Advocate Makhdoom Ali Khan – counsel for Shah – said nothing was found in an earlier NAB inquiry against the PPP leader and it was closed in 2012. NAB should have sought permission from the court before starting a fresh inquiry, he added.
Read more: Court extends interim bail of Zardari's aide
The counsel said there was a gap in NAB's disclosure of income and expenditure. Justice Masood said the plots allotted as school land in 1980. The school land was converted into residential plots in 2011 and Shah bought the plots in 2012.
The counsel said the sale and purchase of plots and other matters were done according to the law. "NAB also exaggerated in evaluating the value of Shah's assets," he added.
Justice Masood said bail in NAB cases could only be sought on hardship basis and such bail should first be sought from a high court. "The grounds of hardship could not be raised directly in the Supreme Court."
He asked the counsel if his client had applied for bail in the Sindh High Court (SHC) on the basis of hardship. The counsel replied that the point of hardship was not raised in the SHC. "Shah had filed a post-arrest bail in the high court soon after his arrest. However, he has now spent two years in jail."
Later, the Supreme Court summoned Shah's two wives and son Farrukh Shah on Thursday (today). It also summoned Sindh Transport Minister Owais Qadir Shah and all the accused.
The court noted that all the accused who had been issued bail cancellation notices should also be present in the courtroom on June 3. Shah's counsel will continue his arguments on Thursday (today).
(WITH INPUT FROM APP)
COMMENTS
Comments are moderated and generally will be posted if they are on-topic and not abusive.
For more information, please see our Comments FAQ