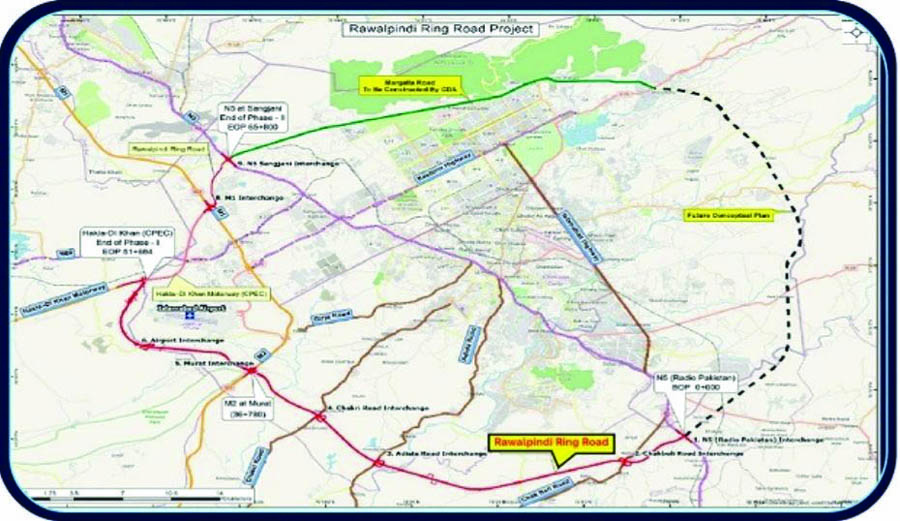 ---
RAWALPINDI:
The Punjab government has approved the fact-finding report of the Ring Road committee and rejected the dissenting notes of two members of the panel.
The government has decided to investigate the Ring Road scam through the National Accountability Bureau (NAB) and the Federal Investigation Agency (FIA). An investigation team committee member, who has requested anonymity, told The Express Tribune that the Punjab government has formally approved the fact-finding report compiled by Rawalpindi Commissioner Gulzar Hussain Shah.
The other two members, including Additional Commissioner
General Jehangir Ahmed and ex-Deputy Commissioner Anwarul Haq, had refused to sign the investigation report and wrote down dissenting notes. However, the government has rejected reservations on the investigation report.
Punjab Chief Secretary Jawad Rafiq had formed a three-member fact-finding committee on April 27 to probe into the Ring Road corruption scandal. A notification regarding the formation of the probing panel said that it was bound to submit its report in 10 days.
A 33-page report between ex-Rawalpindi commissioner and Ring Road project director said the addition of Attock loop and Paswal Zig Zag in the project was done to benefit the private housing schemes.
Published in The Express Tribune, June 3rd, 2021.
COMMENTS
Comments are moderated and generally will be posted if they are on-topic and not abusive.
For more information, please see our Comments FAQ