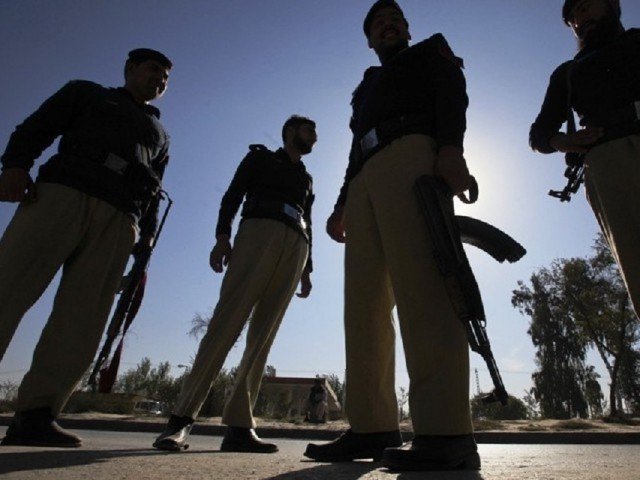 ---
THEKRI WALA:
The father of a differently-abled girl, who was killed in the Sandal Bar area, had turned out to be her killer.
The three year old girl, who was deaf and mute, was thrown into a canal where she breathed her last. After finding the body of the minor girl in Gojra, the police arrested her father and started the investigation process. Police registered a case under Section 363 PPC.
The girl named Kashaf was buried in her ancestral graveyard in the presence of hundreds of mourners.
According to the police report, the three-year-old daughter of Asif Javed, who worked as goat trader, a resident of Chak No 30GB on Nadwala Road, was deaf and dumb.
When Asif had consulted with doctors about his daughter Kashaf, they told Asif that the girl would only speak slowly to him.
Asif later took his daughter Kashaf with him on June 1, telling the family that he was taking Kashaf to the festival of Darbar Baba Munawar Shah.
Shortly afterwards, Asif informed the Sandal Bar police station that he had come to the festival where he had left his daughter on a motorcycle to collect the distributed rice.
When he returned five minutes later, his daughter was not on the motorcycle. Asif claimed she was abducted by unknown individuals.
On the report of the missing girl, Sandal Bar SHO Haji Khalid and Chowki In charge ASI Iqbal Farid reached the spot and registered a case of 363 PPC against the unidentified suspects on the statement of Asif Javed's brother Zulfiqar Ali.
In the wee hours of Wednesday, the body of the girl Kashaf was found floating in a canal in the area of Bangla Dollar, Jhang Branch Police Station, Nawa Lahore, Gojra.
Nawa Lahore Police Station SHO Mohammad Saleem, along with Sub Inspector Ansar Javed, handed over the body of the girl to Sandal Bar police after taking necessary action. Police handed over the body of the girl to her heirs after postmortem.
She was buried in the presence of hundreds of mourners in the nearby village of Chak No 30JB.
Saddar Faisalabad DSP Jamshed Iqbal Nasir Chishti, Sandal Bar Police Station SHO Sub Inspector Khalid Mahmood and Chowki In-charge ISI Iqbal Farid took Asif into custody on suspicion of murder.
Published in The Express Tribune, June 3rd, 2021.