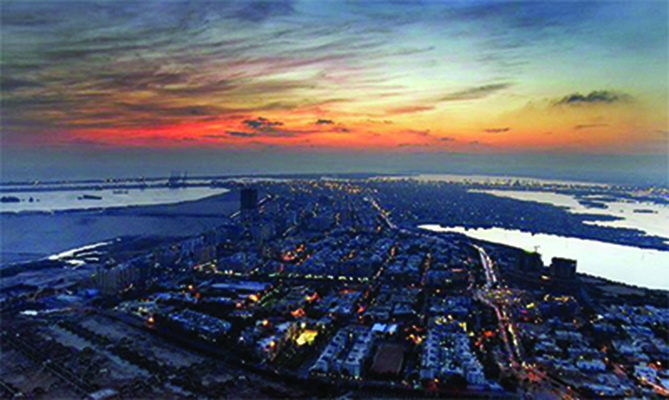 ---
ISLAMABAD:
The federal finance ministry is considering a stimulus package to support the economy, people familiar with the matter have said.
Finance Minister Shaukat Tarin is set to lead the initiative, which could be monetary or fiscal in nature or both, Bloomberg reported.
The talks are at an initial stage, with no decisions made so far, the report added and quoted the minister as saying, "No formal proposal exists."
The economy is expected to touch the 3.9 per cent mark as being projected by the government.
Also read Pakistan to spend $6b to boost growth: Tarin
Nonetheless, the government is wary of the new surge in the Covid infections as it may derail the set progress.
Simultaneously, the finance ministry hopes to renegotiate some terms of the bailout package with the International Monetary Fund (IMF), as announced by Tarin during an interview last month.
Among the stimulus options are the incentives in collaboration with the State Bank of Pakistan (SBP) or packages aimed at uplifting the downtrodden.
Some Rs203 billion ($1.3 billion) in cash has already been disbursed to the destitute segment of the society, while the SBP initiated multiple support packages.
Meanwhile, the benchmark KSE-100 Index saw an increase to 0.5%, the highest in four years.
In the interview on May 27, Tarin said inflation would start to decline from July this year, as Pakistan was currently importing wheat and pulses, which led to a price hike.
Also read Budget may do away with some income tax exemptions
He also attributed increasing inflation to huge tariff margins between farmers and wholesalers, saying that huge exploitation was going on which should be curtailed.
He said the government plans to take administrative measures and build storages for creating strategic reserves of five basic commodities to check exploitation by hoarders by flooding the market when there is a shortage of any item.
In addition, he was of the view that there would be a base effect on inflation during the months of July, August, and September as the inflation was very high during the same months last year.
The finance minister took charge as the country faced the third Covid wave, prompting the authorities to issues directives for a week-long shutdown in the country.