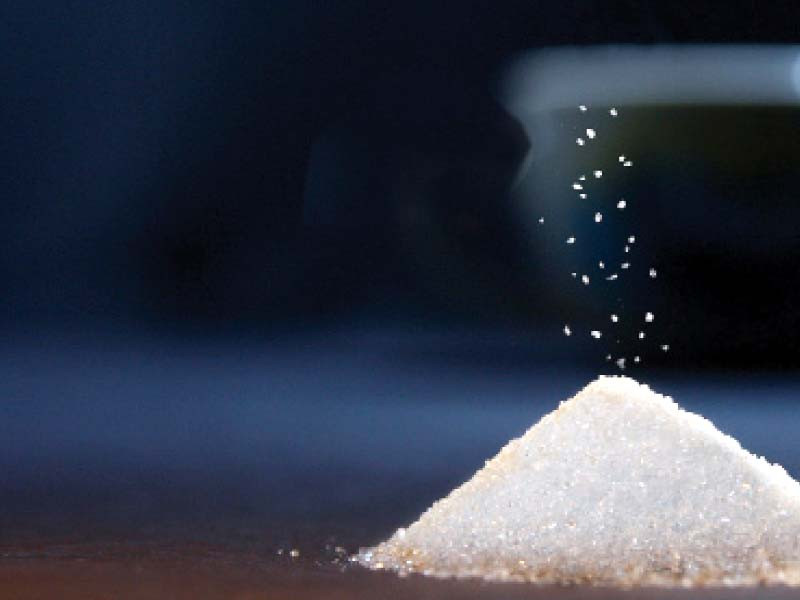 ---
LAHORE:
The farmers' community has expressed concern over the secret approval of anti-farmer Sugar Factories Amendment Act 2021.
During a protest on Monday, seven key farmer lobbies unanimously termed the act highly damaging for the farmers as well as the economy of Pakistan.
According to them, the amendments are 100% contrary to the Sugar Factories Ordinance 2020, which was promulgated on the directives of the prime minister, which benefited sugarcane growers.
Before the ordinance, the exploitation of sugarcane growers was at its peak as mills deducted up to 29% from the weight of sugarcane. Sugar mills delayed payments to growers, therefore, needy farmers were forced to sell their CPRs at a commission up to 15%. Almost 50% growers had to pay this commission or deduction, they added.
Read more: 1.6k sugar bags weighing 50kgs each seized
Moreover, the 2020 ordinance made it mandatory to start crushing season on the advice of the government. Crushing started in November 2020.
The ordinance made transfer of sugarcane price to the account of the farmer mandatory. It stopped deductions from payments. Heavy penalties and fines were introduced for offences under the Act, the farmer lobbies said.
Crushing started in November due to which the farmers had the opportunity to switch to wheat, which was sown in November.
"Due to this, Pakistan has a bumper crop this year, which will save foreign exchange worth Rs190 billion," the lobbies pointed out. The pro-sugar mill amendment act issued on May 17, 2021 has opened floodgates of exploitation of farmers by mill owners.
The lobbies said that under this act, sugar mills now could delay crushing till November 30 by reversing condition of payments to growers through banks and instead of making payment within 15 days, mills can delay payment of farmers for 210 days till June 30. "Offences have been made non-cognisable, FIR cannot be registered, the forum of cane commissioner for the settlement of dispute regarding farmer payments has been struck down," the lobbies added.
They said that due to this, crushing would be late and farmers would not be able to sow wheat and the country would once again have to import the commodity and approximately Rs190 billion of foreign exchange would be lost.
Moreover, making this offence non-cognisable will allow sugar mills to fearlessly make deductions from the weight. An estimated amount of Rs73 billion will be seized by mills.
Farmers' demand
"We express our gravest concern at the approval of anti-farmer Sugar Factories Amendment Act 2021 secretly," they said, adding that they had checked with several MPAs who said that the bill was not presented in the assembly. "We demand an inquiry into this matter."
Anti-farmer clauses should be removed from the act and offences under the Sugar Factories Act 1950 should be made cognisable and non-bailable. Moreover, heavy penalties should be incorporated into it, they added. Apart from this, the crushing season should start from November 1 and payments should be made within 15 days of sugarcane supply to the mills through bank accounts of these farmers.
"Legislation on these points should be made before the start of upcoming budget session. If our demands are not met, we shall be forced to stage a sit-in in front of
the Punjab Assembly," the lobbies warned.
Published in The Express Tribune, June 1st, 2021.
Like Business on Facebook, follow @TribuneBiz on Twitter to stay informed and join in the conversation.