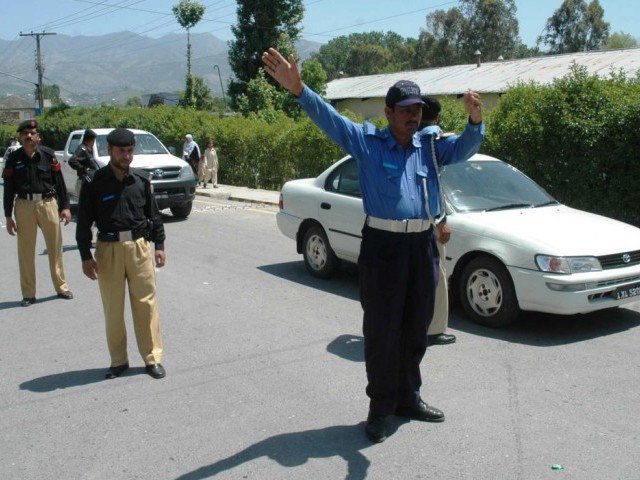 ---
ISLAMABAD:
With increasing population and improved economic growth more and more cars, motorbikes and buses are plying the roads of major cities and traffic is becoming nightmarish with each passing day
Islamabad being the capital has its due share of traffic woes but the Islamabad Traffic Police (ITP) is making all-out efforts to streamline and regulate traffic as much as possible, said an official.
To this end, ITP has introduced elaborate measures to ensure the smooth flow of traffic as much as possible, and a safer road environment in the city, said Senior Superintendent of Police, Traffic Farruk Rashid
Following the directions of Islamabad Inspector General of Police (IGP) Qazi Jamilur Rehman, he said an additional deployment of 211 policemen have been ensured and 52 bikes and 44 vehicles have been provided to them, said a press release issued on Thursday.
These cops work in two shifts and patrol in different areas to check traffic violations and ensure smooth traffic flow in busy areas, he added.
Published in The Express Tribune, May 30th, 2021.
COMMENTS
Comments are moderated and generally will be posted if they are on-topic and not abusive.
For more information, please see our Comments FAQ