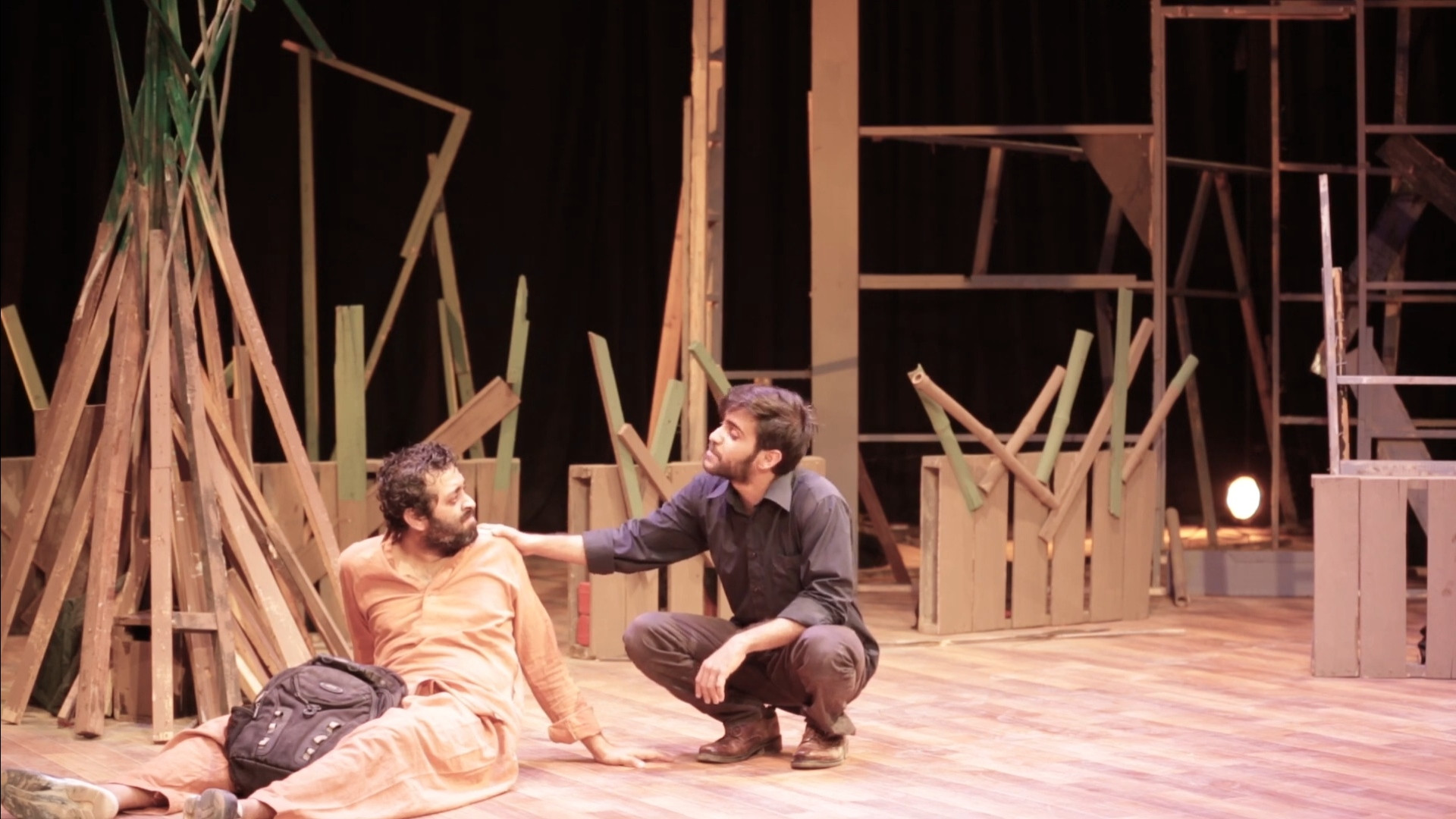 ---
KARACHI:
If, traditionally speaking, theatre can be described as one thing, it is immersive; the story unfolds in the flesh, the actors and their sighs real and palpable, close enough to touch yet always separated by the sacred boundary of the stage. And the stage goes wherever the actor does, with performers now choosing to take it to the constricted space of our phone and television screens, despite the cost of disconnection with the audience.
The pandemic restrictions in public gatherings spelt an end to live theatre performances, at least until the threat of the virus has subsided. With no clear end to the outbreak in sight, theatres and their small army of actors and lovers of the stage have been on a mission to adapt. The National Academy of Performing Arts (Napa) has embraced a digital platform, despite hearts that are heavy with grief over the loss of a live audience.
For Napa's artistic director Zain Ahmed, the pandemic could not have come at a worse time. With the academy finally managing to stage around 50 plays in 2019 as part of a total of 6 festivals, Napa was doing well despite the constant threat of dwindling funds. In an attempt to continue putting out performances, the academy staged the 2021 edition of its annual Laughter Fest comprising of six plays, because of course; the show must go on, even if it goes on digitally.
Jumping the stream

Speaking about the festival, Zain shared that the plays were performed as though they were being staged in the theatre, in one go, without the luxury of re-takes. With regards to technical difficulties faced by the performers, he shared, "It was a learning experience for us. We learned a lot of technical things. We are essentially focused on theatre, so we never trained our students in camera work, so there was a learning curve there for everyone." He went on to add, "Sometimes, what looks good on stage does not translate well on camera. The pace needs to be altered; the emotions also need to be adjusted."
Despite the technical setbacks, Zain emphasised the importance of staging, especially for students that need to be exposed to performing on stage. Focusing on the importance of practice-based learning, he said, "Performing arts is a practice-oriented profession, the more you do it the better you get at it. We need to give our graduates that space to practice."
With reference to the loss of a live audience, he understood the dilemma but emphasised the importance of staging the plays regardless. "There has been criticism. And sure, I get it, there are some plays that I watched that were recorded and uploaded online that I didn't enjoy, but I understand that if I watched them live, they would have a much greater impact on me. But, the purpose remains to train people and continue to provide them with some financial support in these very difficult times," he shared.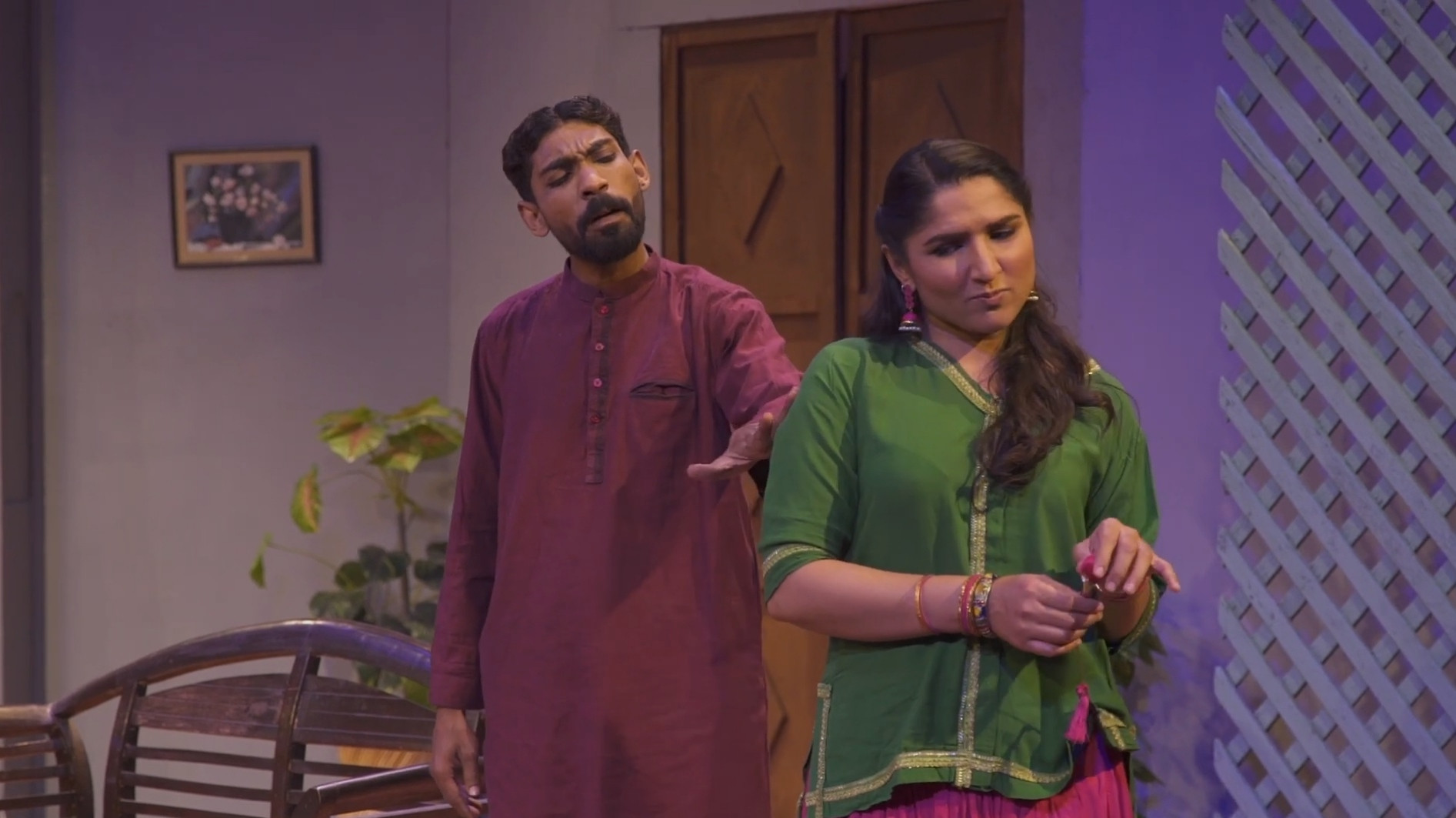 A still from 'Turram ka Makaan' released digitally, starring Shabana Hassan and Faizan Chawla
Changing with the times

Theatre and television actor Fawad Khan, who has worked on several Napa productions such as King Lear and Yahoodi Ki Larki shared his reservations with the digital medium. "Recording a performance for the camera, but performing it as though you are performing in a theatre for an audience is tricky. You don't really enjoy it as a performer," said Khan. "Theatre is a reactionary medium, and even if you aren't speaking directly to the audience, just the fact that someone is sitting there watching you and listening to you makes a difference. It also isn't television. You aren't doing it for the screen. When you work on the screen, you have the luxury of close-ups, you aren't doing it live."
Upcoming actor and budding director Kiran Siddiqui seemed a bit more optimistic. "Evolution is mandatory for survival. You can never say that I am going to stick to my rigid and orthodox rules and I am never going to change. You have to change if you want to survive," shared the performer. She added later, "It is important to adapt in intelligent ways, keep the essence of theatre alive while changing with the times. Theatre is still there. It is not going anywhere."
COMMENTS
Comments are moderated and generally will be posted if they are on-topic and not abusive.
For more information, please see our Comments FAQ