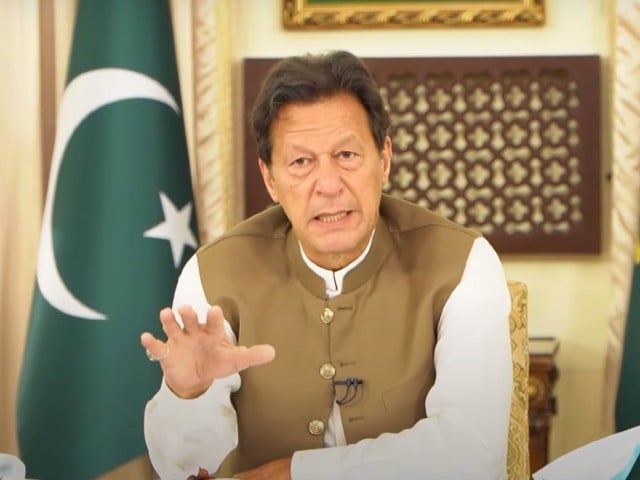 ---
ISLAMABAD:
Prime Minister Imran Khan on Tuesday announced a whopping Rs100 billion start-up loans package for the youth to help them start their own businesses in the biggest ever incentive scheme for the young population in the country's history.
The prime minister also announced 170, 000 skills-education scholarships, out of which around 50,000 would be reserved for high-end skills such as the latest technology, including artificial intelligence and big data.
Read: PWD youth happy with PM's loan scheme
Terming unemployment as a huge problem, Prime Minister Imran said in a special televised message to for youth that the government would increase this allocation every year in order to help the youth become self-reliant in earning and businesses.
"The government's this initiative to extend soft loans worth Rs100 billion through the Kamyab Jawan Programme will encourage the country's youth to launch start-ups and businesses of their own," Imran said.
Imran urged the youth to diverge their energies on learning skills in order to becoming self-reliant rather than desiring the government jobs. "The government cannot afford more public [sector] jobs because the pension bill is already increasing the financial burden," he added.
Imran stressed that private sector jobs, self-business, small and medium enterprises and start-ups are the solution to unemployment the world over. He hoped the youth would benefit from these two schemes and tap the immense opportunities in diverse fields.
Sindh law, order situation
Prime Minister Imran Khan directed Interior Minister Sheikh Rashid to visit Sindh and prepare a strategy to deal with the deteriorating law and order situation in the province and present a report to him, information minister Fawad Chaudhry said on Tuesday.
Writing in the microblogging website, Twitter, the information minister said that the prime minister held a detailed discussion with Sindh Governor Imran Ismail and Planning Minister Asad Umar on the prevailing law and order situation in the province.
Read more: ADB, Pakistan sign $300m loan deal
"The two dignitaries conveyed to the Prime Minister their serious concern over Sindh's administrative mismanagement and especially law and order situation and the rising crimes," Chaudhry said in a series of tweets.
"Taking note of this information, the Prime Minister directed the Interior Minister Sheikh Rashid Ahmed to visit Sindh and work out a strategy on the situation with the law-enforcement agencies and present a report to the prime minister," he added, in another tweet.
(WITH INPUT FROM APP)