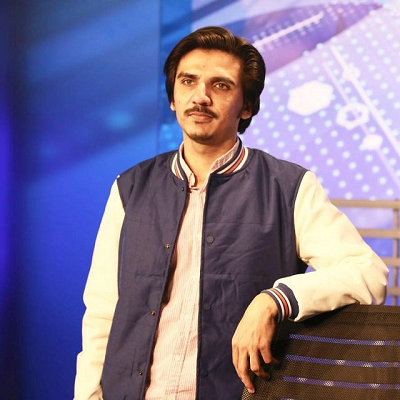 ---
Islamabad-based journalist Asad Ali toor has been reportedly attacked in the federal capital late Tuesday.
As per initial and unconfirmed reports, unidentified assailants broke into his house and physically assaulted the journalist.
Journalist Waseem Abbasi claimed in a tweet that Toor had sustained "severe injuries" in the attack and was being shifted to a hospital.
Senior journalist Ambar Rahim Shamsi shared that Toor was "badly injured" in the attack. "Still unclear whether it was one or more 'unknown people'. Badly injured. I had been dreading this day. Let this be a reminder: you are not safe if you dare to challenge the powerful," she wrote on her handle.
"Three men forcibly entered his flat, tied him up and beat him up very badly. A statement has been given to the police and he is undergoing a medico-legal examination. The CCTV footage has also been acquired," she added, quoting Toor's friends.
"Asad Toor is still waiting to be treated in hospital, he's upright but bloodied and shaken," another senior journalist Cyril Almeida tweeted.
Senior journalist Azaz Syed shared a video of Toor arriving at the hospital for treatment.
Journalist Adnan Hussain shared a video clip in which Toor can be heard telling what happened with him while he was being attacked by 'unknown people' at his apartment.
Journalist Shahbaz Zahid shared CCTV footage of Toor and alleged culprits behind the attack coming out of his apartment.
Pakistan Muslim League-Nawaz (PML-N) Vice President Maryam Nawaz also expressed concern in a tweet.
Last year, the journalist, Asad Ali Toor was booked on charges of spreading "negative propaganda" against the state and its institutions through his social media posts.
The complaint, registered by a resident of Rawalpindi named Ehtisham Ahmed, states that, "[Toor] spread negative propaganda and used derogatory language against the government institutions, including the Pakistan Army, which was a grave crime according to the law."
Toor has been booked under sections 505 (statements conducing to public mischief), 500 (punishment for defamation) and 499 (defamation) and of the Pakistan Penal Code and sections 37 (unlawful online content), 11 (hate speech) and 20 (offences against dignity of a person) of the Pakistan Electronic Crimes Act 2016.