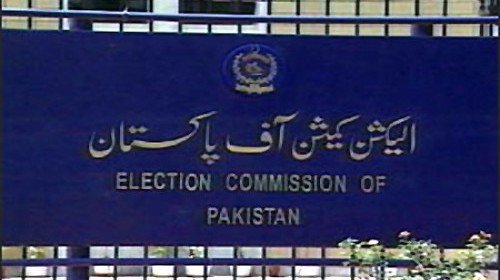 ---
ISLAMABAD:
The sub-committee of the scrutiny committee of the Election Commission of Pakistan (ECP) on Thursday completed its proceedings in the PTI foreign funding case.
The sub-committee, which held its final meeting, reviewed the financial documents of the ruling party.
The election supervisor is yet to respond to the request of petitioner Akbar S Babar – a disgruntled member of the party – for the perusal of original PTI bank statements.
The perusal process ended on Wednesday as the ECP had allowed only 40 hours for scrutiny of PTI accounts by two financial analysts nominated by Babar.
The petitioner had demanded perusal of all original accounts requisitioned through the SBP which have not been disclosed by the scrutiny committee.
Later, while talking to media, Babar again questioned the logic of ECP scrutiny committee's refusal to allow perusal of original PTI bank statements.
Babar said he would present the facts before the election commission in the next few days which would bring a "billion tsunami".
He said the scrutiny committee could not complete the probe in three years while they were given only 40 hours for the examination of PTI accounts.
Babar said they would acquire the details of the ruling party's private accounts no matter if they had to approach the top court for the purpose.
The sub-committee has to prepare a report by May 31 and submit it before the ECP.
COMMENTS
Comments are moderated and generally will be posted if they are on-topic and not abusive.
For more information, please see our Comments FAQ