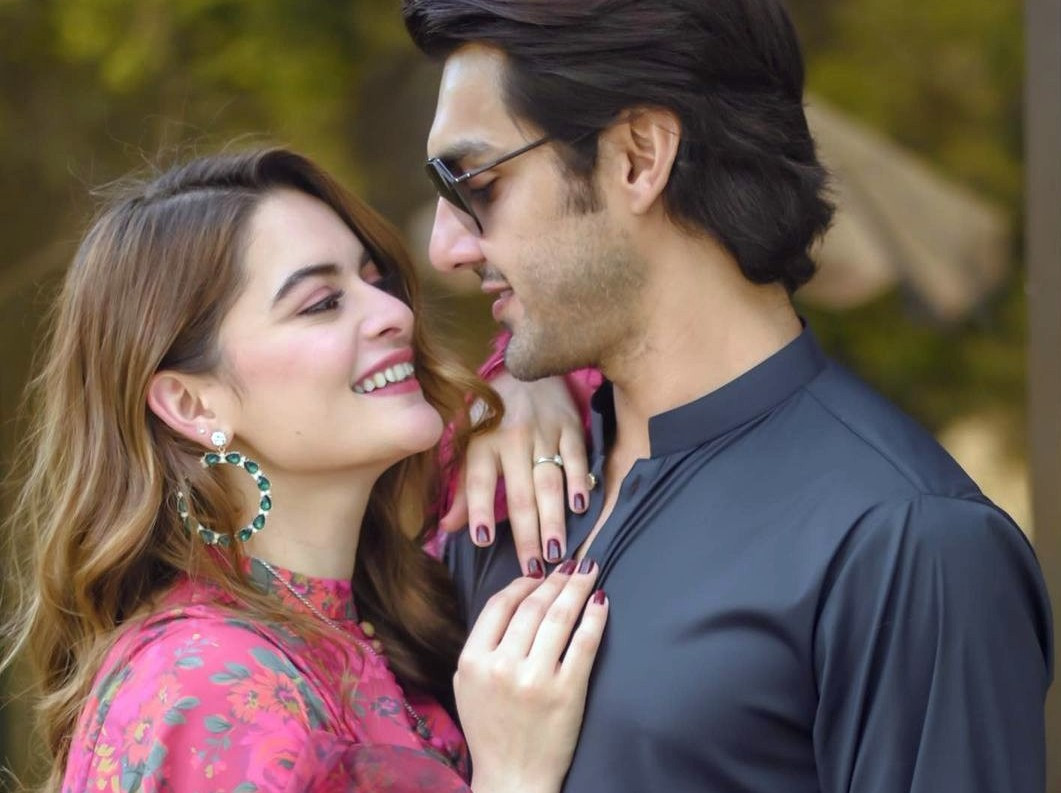 ---
Actors Minal Khan and Ahsan Mohsin Ikram shared loved-up photos from their baat pakki on Wednesday, making way for a trove of compliments, congratulatory posts and moral policing.
Dressed in desi attires, the two looked happier than ever smiling into the camera and mostly at each other. But Pakistanis couldn't handle this public display of affection and asked the duo what the wedding photo shoot would be like if the engagement photo shoot was this 'vulgar'.
Mind you, the most these photos saw was the two staring into each other's eyes while holding each other close with Minal pinned against a wall.
But to silence these trolls, Aiman Khan knew just what to say. In light of the distasteful comments flooding the post of photos Ahsan shared on his Instagram, Aiman said, "Shut up all of you."
The twin sister added, "Wish them good luck and congratulate them for their new life! Stop this negativity." The actor also uploaded a picture with her sister and soon-to-be brother-in-law on Instagram, asking the latter to "take care of my sister."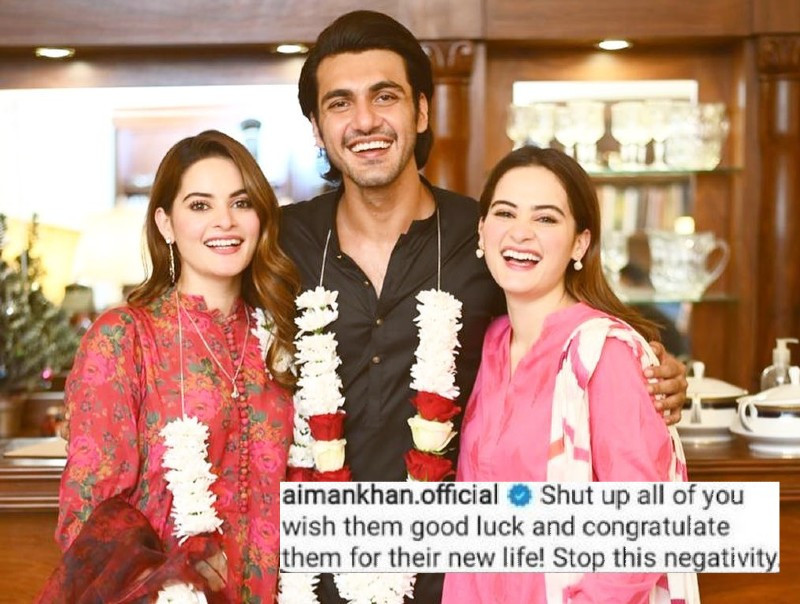 Some of the trolls on the newly engaged couple's photos went as far as saying "just get married" and "get it over with". Others simply dubbed the pictures "waahiyat" while slut-shaming Minal.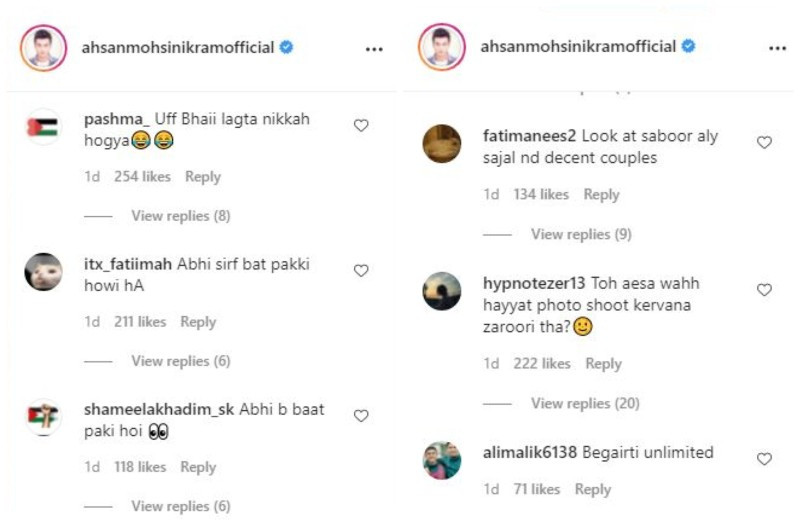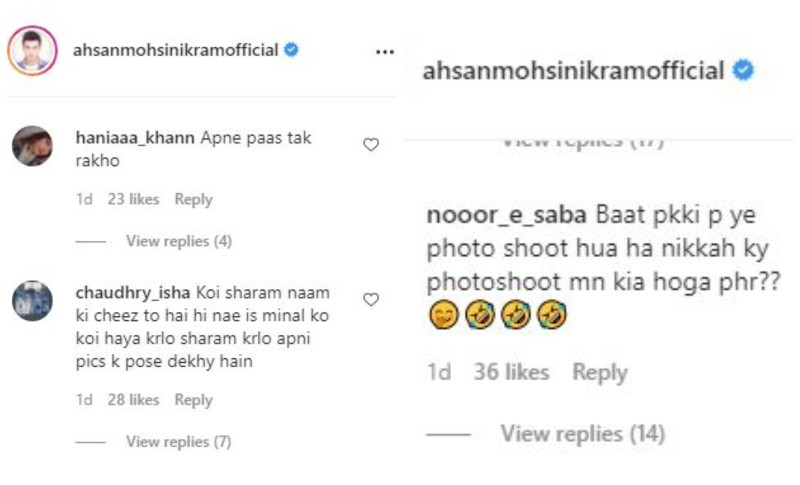 Nevertheless, Ahsan has shared another photo "with his lovelies" from his and Minal's baat pakki.
The two had officially confirmed their relationship on Minal's birthday in November 2020 with a similar photo which received immense backlash. Following this, Ahsan revealed Minal had said yes on Valentine's Day. However, when the couple will be tying the knot is still a mystery.
Have something to add to the story? Share it in the comments below.