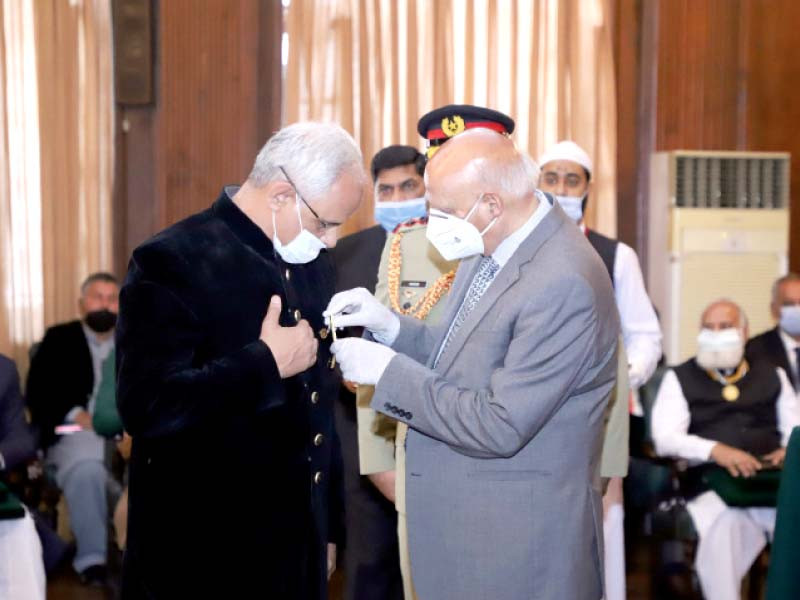 ---
LAHORE:
During a telephone conversation with Punjab Governor Chaudhry Sarwar, Vice President of the European Parliament Dr Fabio Castaldo assured him that he would play his role in halting the human rights violations in Palestine.
Sarwar contacted Dr Castaldo and other members of the European and Britain Parliament and discussed the Palestinian issue with them.
Sarwar condemned the massacre of Palestinians by Israel during meetings with ambassadors of Palestine, Morocco and Egypt to Pakistan.
Sarwar also expressed grave concerns over the escalating violence in Palestine by Israel during the meetings with the Ambassador of Palestine to Pakistan Ahmad Rafay, Egyptian Ambassador Dr Tahir Dahrog and Morrocan Ambassador Mohammad Karmoon. The ambassadors were assured that Pakistan stands with the Palestinians while Palestinian Ambassador Ahmed Rafay said the support of the people of Pakistan is very important for the Palestinians and Pakistan always stands by Palestine in every difficult time. During a telephone conversation with Sarwar, Dr Castaldo he would raise this issue on every forum. The governor condemned Israeli terrorism against Palestinians and said under the leadership of Prime Minister Imran Khan, Pakistan stands with Palestine and will continue to raise its issue on every forum.
Published in The Express Tribune, May 18th, 2021.