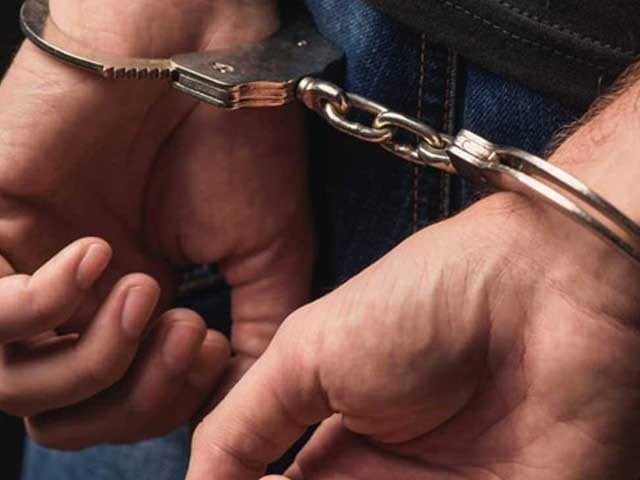 ---
KARACHI:
The Ferozabad Police arrested on Sunday two men suspected of illegally occupying houses, shops and warehouses in the PECHS neighbourhood.
The arrested suspects are members of the so-called Nadeem Burger Gang. According to police, a resident of PECHS Block 2, namely Sheikh Amjad, had lodged a complaint with the Ferozabad Police stating that in his absence some people broke into his house.
They threw out his belongings and illegally occupied the premises. He said he was shocked to find a dozen armed men sitting inside his house when he returned.
The complainant added that the perpetrators threatened to shoot him when he protested their presence and asked them to leave. I then rushed to the police station to file a complaint, said Amjad.
Read Rangers arrest gang of muggers
Following the complaint, the Ferozabad Police raided the premises and took two of the alleged encroachers, identified as Umair Chaudhry and Kashif alias Kashi, into custody. Both the suspects were equipped with loaded firearms, said the police, adding that their accomplices managed to escape.
Amjad has accused Chaudhry, Kashif and eight others of trying to seize his house through illegal means.
The complainant has alleged that the perpetrators are members of the Nadeem Burger Gang and the eponymous, Nadeem Burger, has been imprisoned thrice on terorism charges. But Burger is released on bail each time, said Amjad, adding that the people in his neighbourhood hesitate to lodge complaints against Burger as they fear the gang would harm themor their families
COMMENTS
Comments are moderated and generally will be posted if they are on-topic and not abusive.
For more information, please see our Comments FAQ