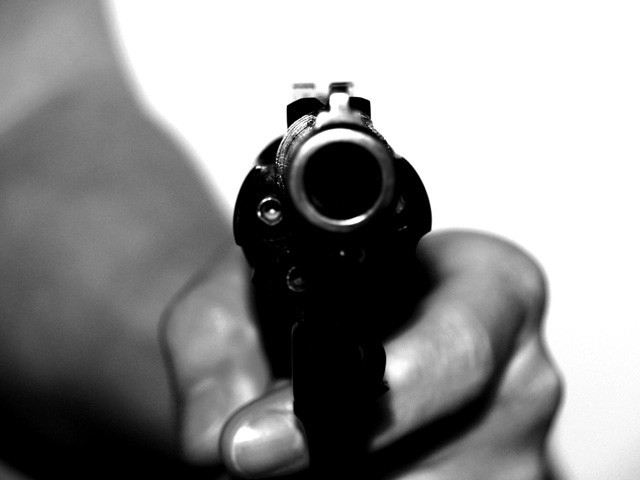 ---
HYDERABAD:
A tribal clash over livestock animals claimed the lives of 10 persons of a family in Kashmore-Kandhkot district, Sindh on Saturday.
The assailants, allegedly belonging to the Jagirani and Sabozai tribes, attacked Zaman Chachar village on the riverbed area in the limits of Durrani Mehar Police Station and killed nine men.
Another person injured in the attack succumbed to their injuries on Sunday.
The Chachar community complained that the police arrived at the crime scene belatedly, allowing the attackers to easily escape after killing the family members in broad daylight.
Following the killings, the two sides continued to exchange fire for some hours, setting up pickets in their respective areas.
The incident happened near a site, where a bridge is being constructed on the Indus River to connect Ghotki district with Kandhkot.
" The rober, Takkar Sabozai, came saying that he wanted to return the livestock animals they had snatched from us earlier," Aqil Chachar, a relative, told the local media.
The Jagirani tribe was allegedly led by Jeayand Jagirani. Sufi Chachar said that both the Jagiranis and Sabozais had stolen their livestock separately at different times.
Only two of the deceased and an injured person were first shifted to the local government hospital. It took several hours for the police to take a team of doctors to the village.
Read more: Violent clash between two clans kills eight in Jacobabad
The post-mortem of the remaining seven deceased was then conducted there.
The deceased have been identified as 50-year-old Abdul Khaliq, his sons, 35-year-old Hamid, 30-year[1]old Rahib and 27-year[1]old Muhammad Shoban, brother, 40-year-old Huzoor Baksh, nephews, 25-year[1]old Shahmurad, 40-year-old Anwar, 18-year-old Allah Warayo and Zulfiqar, and cousin, 40-year-old Manzoor.
Local politicians and elected representatives reached out to the affected tribe as the burial rites were being performed on Sunday.
SSP Amjad Shaikh assured the family that the assail[1]ants would be brought to book. He told the media that the police have begun the search for the perpetrators.
However, the FIR for the in[1]cident had not been lodged till the filing of this report.
Meanwhile, Jamaat-eUlema-Islam-Fazl's provincial leader, Maulana Rashid Mehmood Soomro, who condoled with the family at their village on Sunday, has demanded an operation against outlaws in Larkana division.
He said the operation should be led by the Pakistan Army and the Rangers.
COMMENTS
Comments are moderated and generally will be posted if they are on-topic and not abusive.
For more information, please see our Comments FAQ