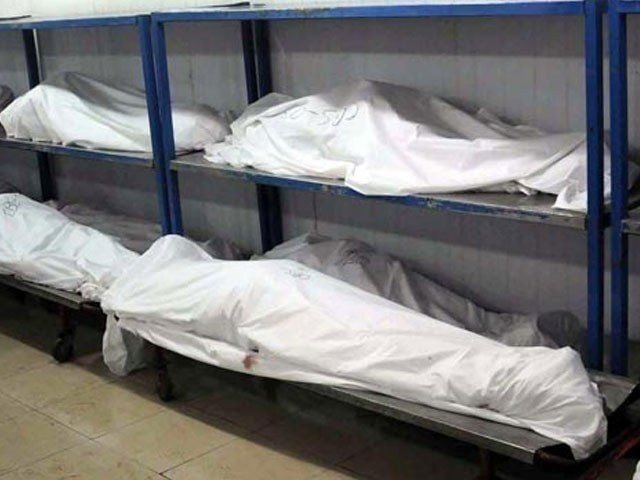 ---
A violent clash between the clans of Jalbani and Katohar in Jacobabad killed eight people on Saturday.
According to reports, the incident happened in the Dodapur area of the district when armed men from the Jalbani clan opened fire in the village of Panhi-Bhatti.
The shooting claimed the lives of six individuals including two children and a woman while injuring three others.
The attack is said to be linked with a long-standing feud between the two clans. In retaliation, members of the Katohar clan also carried out an attack in Qambar Shahdad Kot district, which claimed two more lives.
Police reached the site of the shooting and moved the bodies to a local medical facility.
Also Read Three shot dead in armed clash in Lahore
Earlier in February, at least two persons were killed and another sustained injuries in an armed clash between two rival groups in Pishin district's Toba Kalati area.
Both the groups took positions against each other in the area and opened fire that ended up taking two lives. This armed clash between both groups was the result of a land dispute.