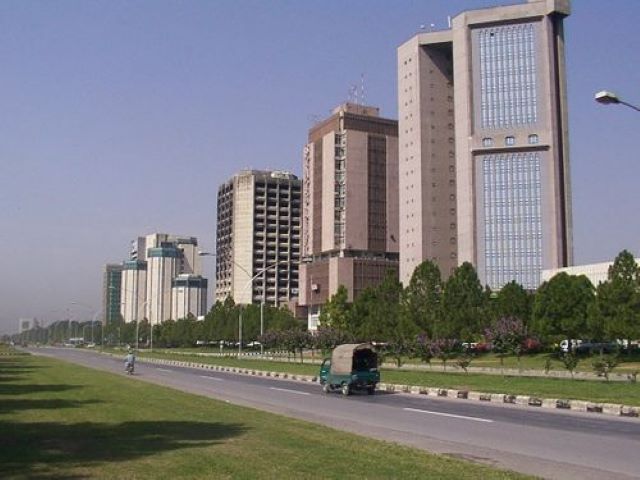 ---
ISLAMABAD:
The people of the twin cities are back to work after enjoying nine days of holidays on the occasion of Eidul Fitr, perhaps a unique occurrence.
The holidays came to an end on Sunday as routine office and business activities began from Monday (today). However, the people will have to strictly follow the anti-Covid standard operating procedures (SOPs) prescribed by the government to deal with the virus.
A resident of Sector I-8/2, Muhammad Tayyab, who is a government servant, expressed jubilation that the long vacation was going to end. "We enjoyed with the family at home and everyone tried their best to enjoy while strictly following SOPs prescribed to deal with Covid-19,'' he said. He maintained that the nation would defeat the deadly infection by adopting safety precautions and remaining united in the campaign against the disease.
Farhat Bibi, a resident of Rawalpindi, appreciated the government's efforts to enforce the lockdown to ensure people remained safe during the Eid holidays. "The war against Covid can only be won with combined efforts. Failure to do so would be dangerous as our eastern neighbour is the most affected country in the world, reporting more than a quarter of a million cases daily," she forewarned.
Read more: National drive against Covid-19
A resident of Sector G-6/4, Muhammad Amjad, commenting on lockdown and Eid holidays said it was a wonderful experience because every activity was restricted to the home and everyone was trying their best to keep themselves and their loved ones safe from the virus. "We should remain vigilant even after the Eid holidays," he stressed.
Interior Minister Sheikh Rashid Ahmed had said on Saturday that the Covid-19 positivity rate had decreased due to compliance with SOPs during the Eid holidays. The minister said that the National Command and OperationCentre (NCOC), the police, Pakistan Army and other institutions had done a commendable job in this regard. He also acknowledged the public for their cooperation.
IHC opens its doors
The Islamabad High Court (IHC) has formulated benches and issued the cause list for the cases to be heard today (Monday). Four division benches and nine single benches will hear cases after the Eid holidays.
District courts on the other hand will follow the policy of allowing 50 per cent workforce in offices to curb the spread of the coronavirus. A circular in this regard was issued on May 1 to the judges and staff of the district judiciary. The orders will remain in effect until new guidelines are issued by the government.
The restriction on hearing of normal cases for on-duty judges has been lifted which was earlier restricted to only important cases and bail cases due to the pandemic.
Published in The Express Tribune, May 17th, 2021.