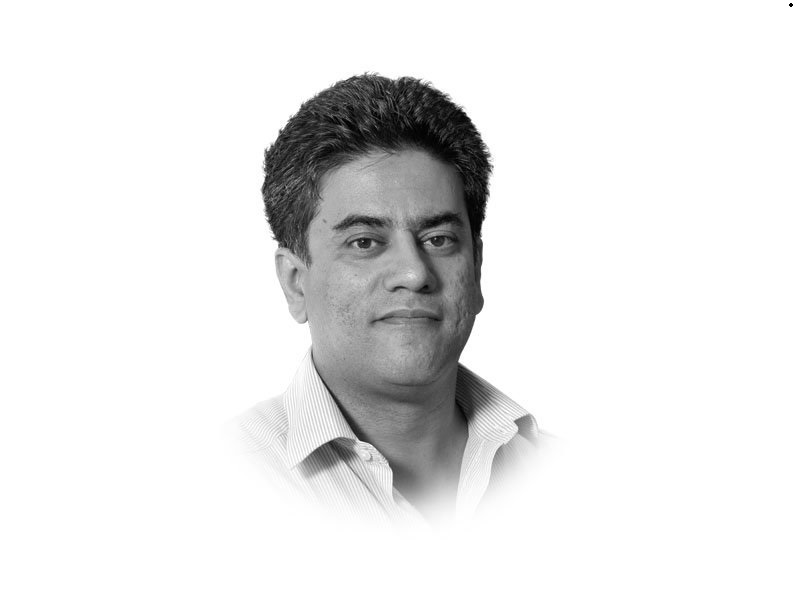 ---
National drive against Covid-19
National drive against Covid-19
---
Despite the scary rise in the number of deaths in Pakistan from Covid in the third wave, the general public is still not willing to take the pandemic seriously. Granted that Prime Minister Imran Khan had deputed the army to play a part in making people abide by SOPs, there is so much that the army or any other government institution can do. People are generally simply not interested in following the SOPs. Some feel that these SOPs are useless, other insist that the whole corona pandemic is an international conspiracy. A large number don't care either way — for them it is matter of faith and destiny.
The government, too, seems to have taken things easy this time round. In the first wave, the lockdown imposed were much more effective and taken seriously. A year on, most people feel that the lockdown is a joke. One doesn't have to go far to see how people are behaving. Observe any market area of any major city in Pakistan. Barely five per cent of the people will be wearing a mask, of which many will be wearing it incorrectly. The only people seen wearing their masks diligently seem to be policemen. It doesn't stop there. Most mosques do not observe SOPs either. Parties and get-togethers continue to take place without SOPs. In Ramazan we saw so many iftars. Now we are seeing hundreds of Eid Milan parties.
It is exactly this non-serious attitude that leads to spikes in Covid cases. Maybe it is time to set some ground rules, which we have been avoiding till now. The government can start by making use of mask compulsory in public areas. Those who violate the order could be made an example of.
The second step would be to make vaccination compulsory within a stipulated timeframe. So far, both the provincial and the federal government have done a good job of setting up vaccination centres and providing vaccines through a clear and transparent system. This should be used to our advantage. The Expo Centre in Karachi has a capacity of delivering 25,000 vaccines a day. Other centres need to also increase their capacity to deliver.
But it should not stop there. The government should also now start taking the vaccine to the people. When it comes to rural areas and also where elderly people are concerned, the government should go out in the field and vaccinate. It is important that those who cannot make it to the centres are not left out. Probably given their condition, they may need it the most.
But all these efforts may not succeed if a solid communications strategy is not put in place. People have to be told to get vaccinated. The dangers of not having a vaccine must be highlighted. They must be reminded of this on a daily basis. Many need to wake up from their slumber.
We are seeing that some people are not convinced with the efficacy of the vaccine. They are also afraid of the side-effects. Such fears have been played up in social media, by some members of our clergy and some opinion leaders as well as by ill-informed medical practitioners. The same ill-informed quarters (possibly at the behest of someone else) who have misguided thousands over the polio vaccine are now playing on the fears of the public with regards the Covid vaccine. These purveyors of death need to be identified and taken to task. They are playing with the lives of millions with their misguided beliefs.
A media campaign should also look at properly educating those who will take the message ahead. Not only members of the mainstream media, but opinion leaders, bloggers, citizen journalists and social media influencers. They need to be given a thorough briefing on what to say and what to debunk when talking about Covid given the level of misinformation and fake news that is circulating. The level of ignorance and misinformation is mind boggling. Social media and messaging platforms have made it worse.
We need to get serious about spreading the message. The message has to be clear and concise. Right now, it is confusing to most. It is important that we move swiftly on this as we will be able to save lives. We also need to ensure that Pakistan does not follow the path it has done with regard to polio. We cannot afford to be an international pariah state.
Published in The Express Tribune, May 17th, 2021.
Like Opinion & Editorial on Facebook, follow @ETOpEd on Twitter to receive all updates on all our daily pieces.