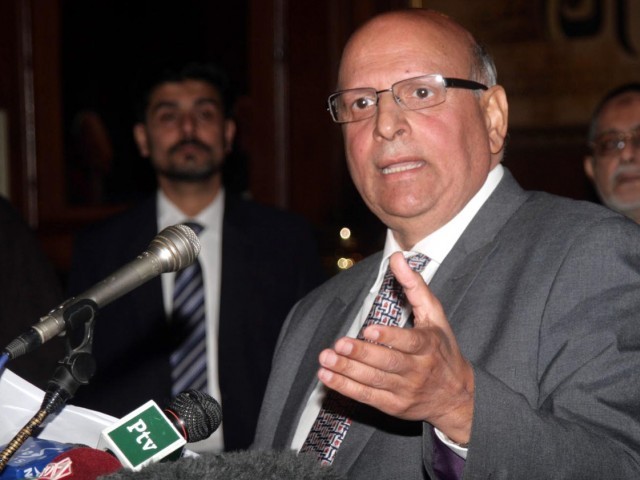 ---
LAHORE:
Punjab Governor Chaudhry Mohammad Sarwar has said that the opposition's politics is marring the process of development in the country.
The governor expressed these views while talking to PTI MNAs Karamat Khokhar, Rahat Amanullah, MPAs Amin Chaudhry, Malik Nadeem Bara, Chief Minister's Coordinator Aun Chaudhry and others at Governor House Lahore.
The meeting discussed political and governmental issues wherein Sarwar lamented that the opposition has been unable to tolerate the development and stability of the country despite the fact that the masses are in favour of the government.
He said the prime minister would not let the opposition detract the country or back down from his principled stand.
Chaudhry Mohammad Sarwar said that Pakistan is moving in the right direction in the economic sector and despite the coronavirus pandemic Pakistan's exports to European countries have increased.
"This increase in exports to the European Union is a testament to the government's successful economic policies," he highlighted.
He underlined that steps are being taken to reduce unemployment in the province and the country at large.
Speaking on the ongoing Israel-Palestinian conflict, Sarwar said, "Those who remain silent over Palestinian genocide are no less than criminals. Pakistanis stand with their Palestinian brothers and sisters."
Published in The Express Tribune, May 17th, 2021.