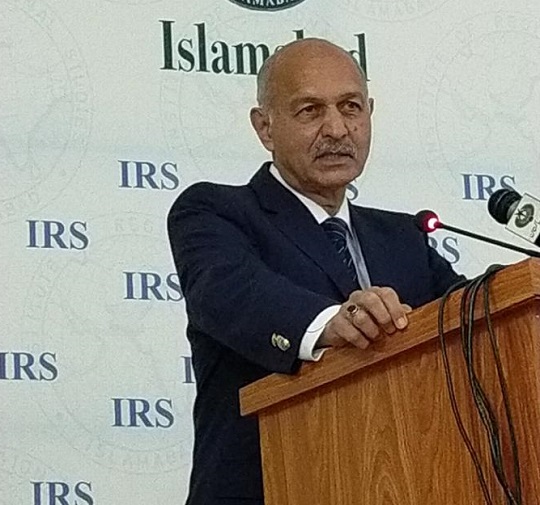 ---
ISLAMABAD:
As Palestinians face a fresh wave of Israeli atrocities in Gaza, PML-N Senator Mushahid Hussain said that the 41 countries' alliance 'Islamic Military Counter Terrorism Coalition (IMCTC)' existed "only on paper."
Appearing on Express News' talk show The Review on Saturday, the lawmaker stressed that the Muslim countries should endorse Turkish President Recep Tayyip Erdogan's idea of sending international protection force to save Palestinians from Israeli atrocities.
The senator, who is the chairman of Parliamentary Forum on Palestine, Kashmir, and Rohingya (PKR), said that mere announcement from the Muslim countries that they back the Turkish president's statement calling for international action to "teach a deterrent lesson" to Israel would create panic in the White House.
After Israel carried out airstrikes in Gaza killing nearly 150 people, including children and women, social media is abuzz with questions like where the 41-state Islamic military alliance is and why are they not going to Palestine to defend the AlAqsa Mosque and Palestine. "There is no such force; the force [IMCTC] exists only on paper," he said. "Neither there is any force nor its people are in the field."
Calling the IMCTC a "decorative" forum to counter "socalled terrorism", Mushahid reiterated: "The military alliance was a political force that was formed to intimidate Yemen." The 41-member IMCTC is an intergovernmental antiterrorism alliance of Muslim countries formed in 2015, which is headquartered in Saudi Arabia.
Former Pakistan army chief Gen (retd) Raheel Sharif has been serving as the coalition's commander-in-chief since 2017. The Saudis insist it is a work in progress but the force has taken no action so far since the beginning and it is still unclear the alliance would be able to wield any real power.