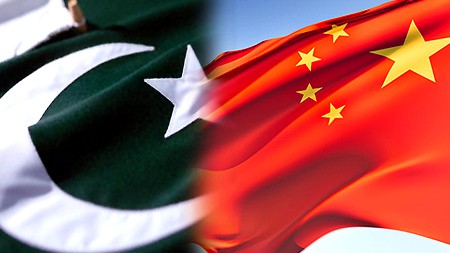 ---
Speaking at the re-launching of the social and cultural network 'Friends of China,' experts urged the governments of Pakistan and China to work on the establishment of mechanisms for cultural promotion and social integration.
The speakers and participants said both countries are 'iron friends' for the last seven decades but the culture of both countries is less known to the people on both sides. Cultural performances and arts showcasing shall replace fusion of recreation of culture, learning and understanding each other based on the cultural heritage. The pandemic time should be used for the planning and development of mechanisms to boost cultural ties and social integration based on this learning.
Friends of China is an initiative of Development Communications Network (Devcom-Pakistan) initially launched in 2011 on the national day of China under the chairmanship of former senator and ambassador, the late Muhammad Akram Zaki. Guest speakers on the virtual re-launching of Friends of China included founder Ajoka Theatre and former managing director PTV Shahid Mahmood Nadeem (Lahore), cultural activist and founder Tahreek e Niswan Cultural Group Sheema Kermani (Karachi), CEO Khyber Pakhtunkhwa Board of Investment and Trade (KPBIOT) Hassan Daud Butt (Peshawar), geopolitical commentator and filmmaker Reham Khan (London), journalist and broadcaster Zoon Ahmad Khan (Beijing), Devcom-Pakistan Executive Director Munir Ahmed, a faculty from Bahria University Sumra Khalid, artist and Art & Design Cambridge teacher Riffar Ara Baig, Lion Saqib Rahim and Lions Club District Governor-Elect 305N2 (MJF) Dr Masood Ghani.
Shahid Mahmood Nadeem said very little had been done to explore the cultural ties based on in-depth learning of civilisations and heritage of both countries. Having only cultural performances is not the answer as it would not work in the contemporary world where market mechanisms have made culture the backbone of bilateral political and economic collaborations.
He suggested a hierarchy under the CPEC comprising experts from the private sector with sector-wise subcommittees for each discipline of arts and culture.
He suggested that in this respect Devcom and Friends of China can play a networking role in the establishment of mechanisms required to boost bilateral cultural collaborations.
Sheema Kermani said culture brings people together, so it is necessary to have elaborate mechanisms for cultural collaboration backed and supported by both governments. This set-up should be based on equal terms. Our culture should not be compromised against the rich Chinese culture. Joint cultural products should be the focus instead of only cultural performance.
There are many fields of arts and culture where Pakistani youth and practising artists can learn a lot from China. They include puppetry, animation films, cinematography, theatre and film, dance and musical production.
She also questioned the cultural priorities within the Pakistan government which she said talks a lot about tourism, culture and heritage which cultural and tourism policies are dusting the shelves.
Hassan Daud Butt highlighted the friendship between the two countries that has a history of understanding each other at an equal level. Leadership at all levels and from both countries have contributed towards fostering the Pak-China relationship considering it a fundamental responsibility. The strategic relationship is fast transforming into an economic partnership where people-to-people contact and cultural interaction are key pillars of BRI and CPEC.
He said tourism and culture were discussed time again at the BRI forums and Pakistan has many features to showcase. The officials in embassies are willing to contribute, however, cultural troupe and theatre shows need to be developed around silk route history and the importance of the region with a central focus on Pakistan. The language is an important aspect and Pakistan Study Centers in China need to be strengthened to support interaction.
Reham Khan said Pakistan and China share a rich heritage and history along the Silk Road. I grew up fascinated by this scenic and exotic route. With my family roots on this historic route, I found an overlap of culture and tradition. "The CPEC provides a golden opportunity to filmmakers like me to explore a treasure trove of cultural experiences but also to promote the soft power of both China and Pakistan. China can invest in Pakistani youth who have creative talent but lack basic infrastructure and financial support in film-making, dance and music production or art."
Zoon Ahmad Khan said packaging cultural products matters for China which is a huge market, waiting for quality arts and culture from Pakistan. Many Chinese companies and organisations will eagerly welcome Pakistani films, art, animations and music ventures. Possibilities of collaboration are much more than what could be expected but for innovative and quality products.
Published in The Express Tribune, May 16th, 2021.