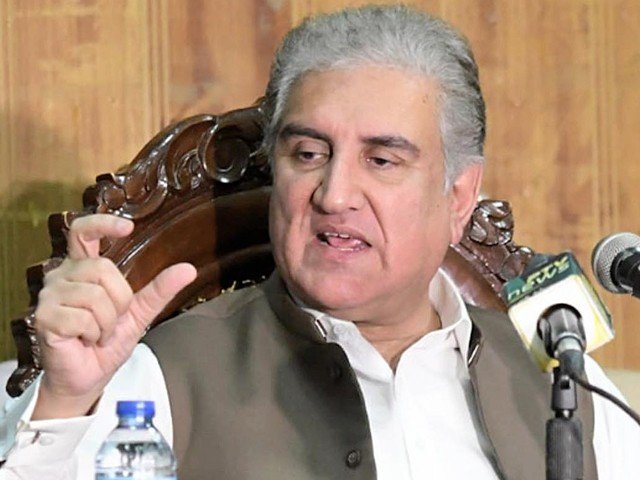 ---
Foreign Minister Shah Mahmood Qureshi on Thursday appealed to the 65 million Muslims residing in Europe to play an active role and raise their voice against the heinous attacks by Israeli forces on the Palestinians.
At least 67 people have been killed in Gaza since violence escalated on May 10, according to the enclave's health ministry. Seven people have been killed in Israel, medical officials said.
Hamas launched retaliatory rockets strikes at Tel Aviv and toward Jerusalem early on Thursday and Israel vowed to keep pummelling the faction in Gaza despite a prediction by US President Joe Biden that their fiercest hostilities in years might end soon.
While talking to the media in Multan today, FM Qureshi said Muslim Parliamentarians in Europe and Britain are effective voices and they should raise the Palestine issue and influence in solving the ongoing crisis in Palestine.
Read more: Pakistan, Turkey join hands to stop Israeli atrocities on Palestinians
"Pakistan is making efforts to mobilize the international community to intervene for the safety of Palestinians from the brutalities of Israeli forces," he added.
The foreign minister further added that the entire Pakistani nation was standing firm and united with Kashmiri and Palestinian brethren to resolve their issues.
He added that the Afghan peace process had also been discussed in the last trilateral meeting held in Turkey and the foreign office was making efforts for another conference in Turkey after Eid to find a way forward in settling the issue.
"Border fencing is being completed and our jawans laid their lives for the protection of borders of Pakistan," FM Qureshi added.
Qureshi further maintained that Pakistani prisoners, who are in lock-ups in Saudi prisons for minor crimes, would benefit from the MoU recently signed in Jeddah by him.
Meanwhile, Interior Minister Sheikh Rashid Ahmed also strongly condemned the Israeli oppression against the unarmed Palestinians.
"The people of Palestine and Indian illegally occupied Jammu and Kashmir will see the dawn of independence," he said.