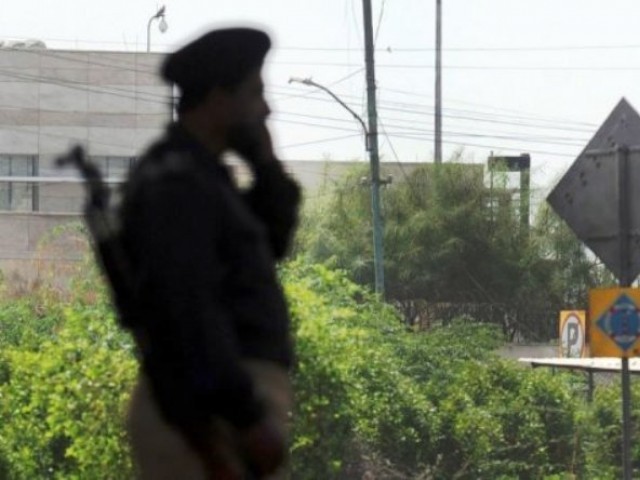 ---
RAWALPINDI:
Police on Tuesday apprehended a suspect nominated in murder and attempt to murder cases in the precincts of Kallar Syedan police station. Kallar Syedan SHO and his team arrested the suspect, Muhammad Naeem, with the help of modern technology and intelligence, said a police statement.
A 30-bore pistol with ammunition was also recovered from the suspect's possession, police officials said. The relevant SHO said the suspect had opened fire and injured Qamar Javed and Waqar Ali over a property dispute a few weeks back.
He added that the police had registered a case on the complaint of the victim, Ali, who later succumbed to his injuries while undergoing treatment.
SHO said that the police would pursue its operation against suspects involved in serious crimes.
A day ago, Rawalpindi police booked three suspects nominated in separate cases related to death threats and murder attempt. The Airport police officials said that the suspects were apprehended within 24 hours of the registration of the first information report (FIR) against them.
The police officials said that the suspect, along with the abettor, had allegedly injured a citizen, named Yasir, by shooting at him after a minor quarrel.
The police had registered a case on the complaint lodged by the victim's brother, Asadullah.
Separately, Gujar Khan Police officials said that they had booked two suspects, namely Muhammad Abbas and Abdul Rehman, who had hurled death threats at a citizen over a parking dispute.
The suspects had also allegedly snatched cellphone and cash from the victim.
A police spokesperson said that they were conducting raids to arrest the abettors and assured them they would be held soon.
Separately, a man and his son were arrested on Monday by Sihala police who allegedly used to rape and loot women during robberies. The police officials said that the suspects hail from Rawalpindi.
Published in The Express Tribune, May 12th, 2021.
COMMENTS
Comments are moderated and generally will be posted if they are on-topic and not abusive.
For more information, please see our Comments FAQ