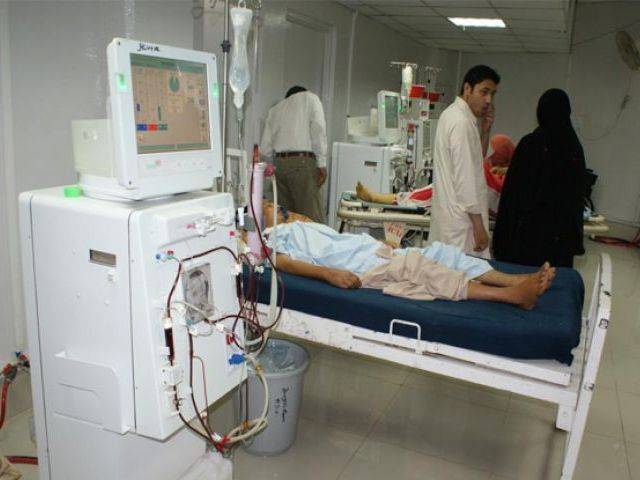 ---
KARACHI:
While coronavirus cases continue to balloon in the provincial capital, the Sindh health department appears to have been grappling with struggles of its own. Much of these predicaments stem from the lack of an administrative head and questionable appointments which have seemingly upset the department's senior staff.
To offer context, the post of the department's director has remained vacant in Karachi ever since Dr Ismail Memon was sent back to the Dr Ruth Pfau Civil Hospital after a month of service.
Following this, the additional charge of Karachi's Director Health was given to District East's District Health Officer (DHO), yet the powers of DDO were never transferred. Dr Ashfaq is already posted as District East's DHO and has two months left in his retirement.
On the other hand, the health department's acting director has been made responsible for making the Expo Centre and the vaccination centre functional again. A senior official of the health department, requesting anonymity, said that the health department is yet to take the coronavirus situation in Sindh and Karachi seriously, which is reflected in its appointment of inexperienced junior officers in key administrative posts.
"For instance, the Sindh Health Department Director General Dr Irshad Memon, who is a Grade-19 officer, has been appointed on the post of Grade-20. Similarly, the Centeral District Karachi DHO, Dr Otho, has been given the additional charge of a Grade-20 post, while the District South DHO has been posted to a Grade-20 post in Malir. Likewise, the Lyari General Hospital Medical Superintendent (MS) has also been appointed to the post of a Grade-20 officer," the health department official said.
According to the unnamed government source, the appointment of junior officers to administrative posts has effectively disrupted the management of the health department at a time when its service is most crucial. "This has also taken a toll on the province-wide inoculation drive, among other things. Thereby, the whole province of Sindh is vulnerable," the source asserted.
So far, the government has remained unable to appoint an officer to serve as the department's director, whose duty is to supervise the metropolis' many hospitals. However, provision of additional charge to the current acting director has ruffled the feathers of the health departments existing senior officers.
Per sources, Dr Ruth Pfau Civil Hospital Acting Medical Superintendent (MS) Dr Noor Mohammad Soomro was recently removed from position and replaced by Dr Ikram Sultan. The financial arrangements of the hospital, however, have been handed over to another doctor.
Similarly, the financial arrangements of the health department's acting director for Karachi were also given to someone else, while the last quarter of the current financial year is underway. Due to such measures, the administrative structure of the department has reportedly been paralysed at a most crucial time.
Published in The Express Tribune, May 11th, 2021.