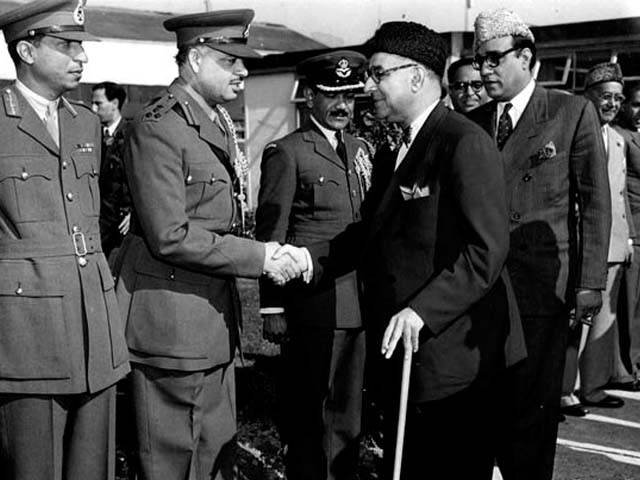 ---
RAWALPINDI:
The Punjab government will establish a museum in Rawalpindi named after the first prime minister of the country, Nawabzada Liaquat Ali Khan, sources told The Express Tribune.
Funds for the project would be earmarked by the provincial government in the fiscal budget 2021-2022.
Well-placed sources said that the Punjab government had approached the ministry of national heritage for the construction of the museum. However, it received a reply that after the 18th amendment, the powers had been transferred to the provinces and the provinces would have to build projects of national and regional heritage on a self-help basis.
Sources said that the museum's design would be prepared by sculptors of the National College of Arts (NCA) while the project's cost would be Rs300 million.
The museum will have antiques and items used by the first prime minister, his photos, and his speeches in the form of audio and video. The building will have three conference rooms while a 50-feet tall statue of Liaquat Ali Khan would be installed at the entrance.
It may be recalled that Prime Minister Liaquat Ali Khan was assassinated in a garden near Murree Road in Rawalpindi which was later renamed Liaquat Bagh.
Famous sculptor Aftab Ahmad Chingizi said that he had been bestowed the honour of preparing statues of national leaders and great martyred soldiers in the National Heritage Museum, Folk Heritage Museum, the Senate Museum and Army Museum.
He said the governments around the world take steps to honour the services of national heroes so that the younger generation is familiar with them.
Published in The Express Tribune, May 11th, 2021.