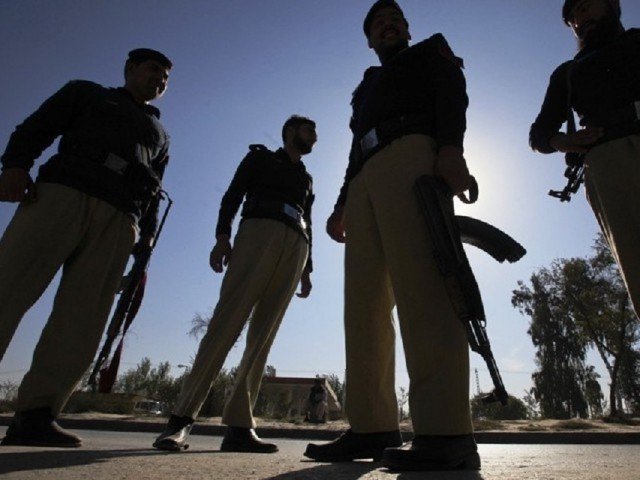 ---
KARACHI:
Police have recovered more gold from the jeweller who has confessed to staging drama of theft at his own shop.
Asif Abdani had filed a report on May 4 that unidentified thieves have stolen over 10 kilogrammes of gold worth millions of rupees from his shop at the Gulf Centre in Clifton.
However, police cracked the case in short time and arrested Abdani and his friend, who confessed to have committed the crime to escape the debtors.
Read: Police recover stolen items worth Rs15.5m
On Saturday, Clifton investigation police recovered seven killogrammes of gold jewellery from the duo in addition to the three kilogrammes recovered earlier as they keep making disclosures during their trips to the interrogation room of the Clifton police station.
Shop owner Asif Abdani had told police that 10kg of gold worth over Rs100 million had been stolen from his shop by unidentified men after breaking the locks of his shop.
The police inspected the crime scene and found that there was only one way to enter the Gulf Centre which was guarded by four watchmen at a time. When questioned, the guards said they neither heard nor saw anyone tampering with the locks. At the same time, the CCTV cameras were turned in the other direction so there was no way to obtain footage from them.
The police's initial investigations suggested that Abdani had staged the robbery himself. However, they still registered a case against unidentified bandits on the shop owner's complaint.
Read more: Police recover 8,000 bags of wheat
It was observed that when Abdani was questioned, he was unable to provide satisfactory replies. When interrogated further, the merchant confessed to hiding the gold with the help of his friend Waseem. Abdani also said he was in debt and staged the robbery to gain the sympathy of his creditors.
During a raid, three kilogrammes of gold were recovered from Waseem's office, while the remaining 7 kilogrammes were later found from a location identified by the two suspects.
Published in The Express Tribune, May 9th, 2021.
COMMENTS
Comments are moderated and generally will be posted if they are on-topic and not abusive.
For more information, please see our Comments FAQ