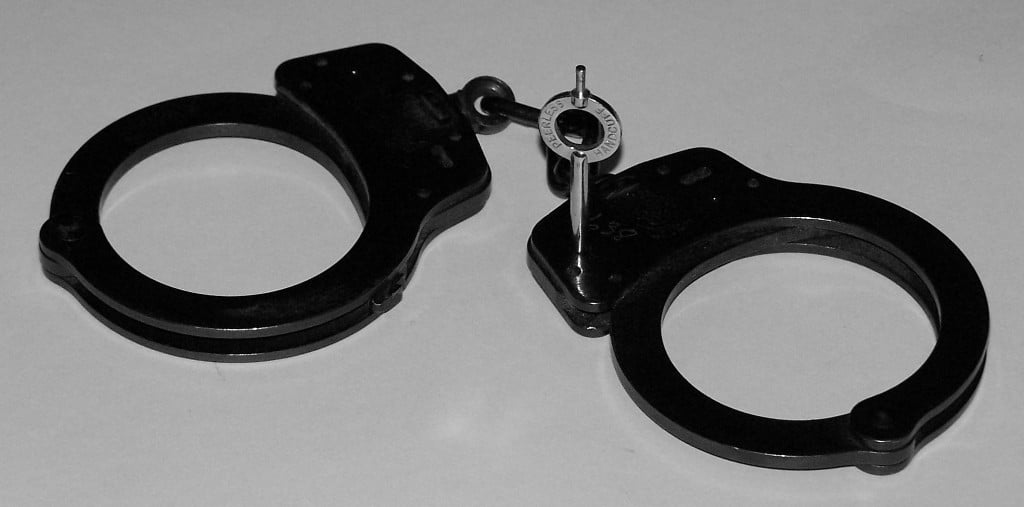 ---
LAHORE:
Aqeel alias Gogi Butt, the notorious 'gangster' of Lahore, sent behind bars a few days ago, has been booked in another case of abduction, extortion and terrorism on the complaint of a citizen.
Since his arrest on Wednesday, only one citizen has complained against the infamous gangster alleging that he had demanded extortion money of Rs5 million from him.
A day earlier, police had made announcements on loudspeakers of various mosques in the city urging people to come forward if they had any grievance or complaint against Butt regarding land grabbing, extortion, terrorism or harassment in particular.
The latest first information report (FIR) was registered on the complaint of Khuram Yaseen in the Ichhra police station.
Haji Ashfaq, a leader of Ichhra Bazar Union who was arrested along with Gogi Butt during the police raid, has also been nominated in the FIR.
Police said two other suspected proclaimed offenders arrested during the raid were wanted in murder cases of victims related to Ichhra Bazar.
Khuram alleged in his FIR that Umar Khan, a stooge of Gogi, had been harassing and blackmailing him to transfer the hostel owned by the complainant to his name. He claimed the suspect along with other accomplices abducted him on April 30 and forced him to sign blank stamp papers on gunpoint. Later they dumped him outside his house in late hours of the night and threatened to set his house on fire if he took any legal action against them.
They also harassed the close friends of the complainant, warning them of dire consequences if they offer any support to the victim.
Khuram said that all this was made possible through abetment and supervision of Haji Ashfaq and Gogi Butt and he hopes to get those signed papers back or declared void.
COMMENTS
Comments are moderated and generally will be posted if they are on-topic and not abusive.
For more information, please see our Comments FAQ