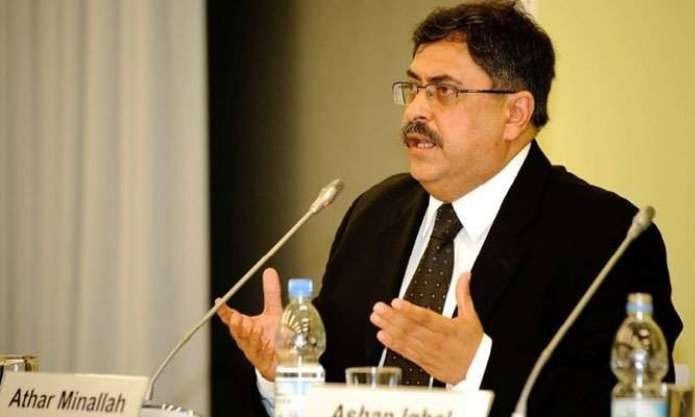 ---
ISLAMABAD:
The Islamabad High Court (IHC) has asked whether Section 20 of the Prevention of Electronic Crimes Act (Peca), 2016 is contradictory to Articles 14, 19 and 19A of the Constitution and sought assistance from the state's top law officer and some senior lawyers to decide this question.
IHC Chief Justice Athar Minallah on Friday took up a petition filed by a journalist, Asad Toor, against a notice issued to him by the Federal Investigation Agency (FIA). Justice Minallah observed that the FIA notice is the worst example of censorship.
"If authorities started taking action against defamation then this process won't stop at anything. Will FIA take action and serve a notice, if the leader of opposition complains that the prime minister has humiliated him," the judge observed.
An FIA counsel told the court that in that case they would take action "as per law". "A judge has also lodged a complaint with us," he added.
Justice Minallah, however, noted that the FIA has been taking one-sided actions. "We have never seen the FIA registering a case against someone from the government," he added.
He asked the FIA to investigate how many countries declared defamation a criminal offense. "Even if legislatures passed a law to declare defamation a criminal offense, the courts shot down such laws," he added.
The chief justice said if the FIA started issuing notices to people for their criticism, nobody in the country would speak. "Journalists and anchors regularly criticize people. If the FIA took this course then every journalist and anchor would have to be put behind bars," he added.
The judge observed that many people said insulting things about this court but the FIA did not take any action. "My picture and the picture of a sitting judge of the apex court were shared on social media with insulting remarks," he observed.
The court later appointed Attorney General for Pakistan (AGP) Khalid Javed Khan, senior lawyers Hamid Khan, Abid Hassan Manto and the Pakistan Bar Council vice-chairman as amicus curiae in the case.
The court later adjourned the case till after the Eidul Fitr.
COMMENTS
Comments are moderated and generally will be posted if they are on-topic and not abusive.
For more information, please see our Comments FAQ