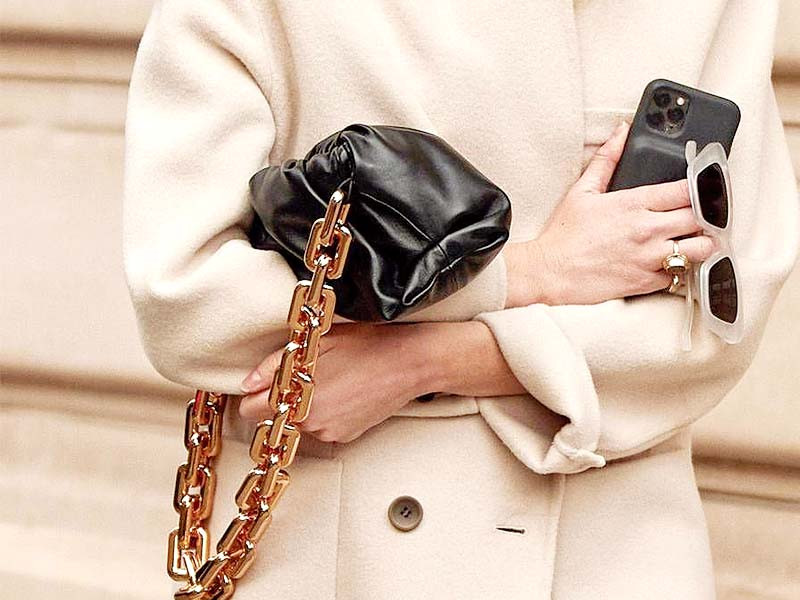 ---
For over a year now, the options to go out are limited to say the least. Fancy heels, trendy handbags and party wear has taken a backseat (unless you're taking pictures for the gram). But with Eid around the corner, we have a chance to dress up and no look is complete without some yummy arm candy. There are a handful of practical styles among spring 2021 handbag trends that will carry us through the season. Available in pretty palettes, chunky chains, unique shapes and various price ranges see some of the spring handbag trends below.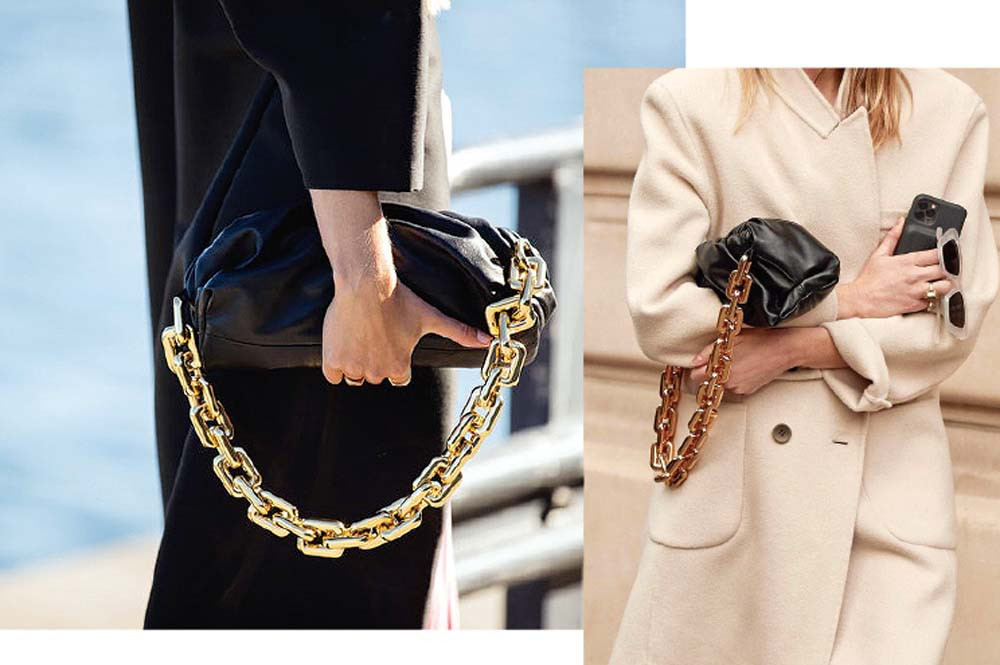 Chunky Chains
When we first saw the Bottega Veneta chunky chain bag, our heart skipped a beat. It was love at first sight for us. The chunky handbag chain has been making appearances since fall 2019, but for spring 2021 extra-large links were used. Soon chunky chains took over, not only as bag straps but on the tops of shoes and in jewellery pieces as well. Despite the heavy hardware, leather pouches and lady bags from Manu Atelier and DeMellier, they still feel feminine and elegant and are certainly a favourite among It girls and the street style crew.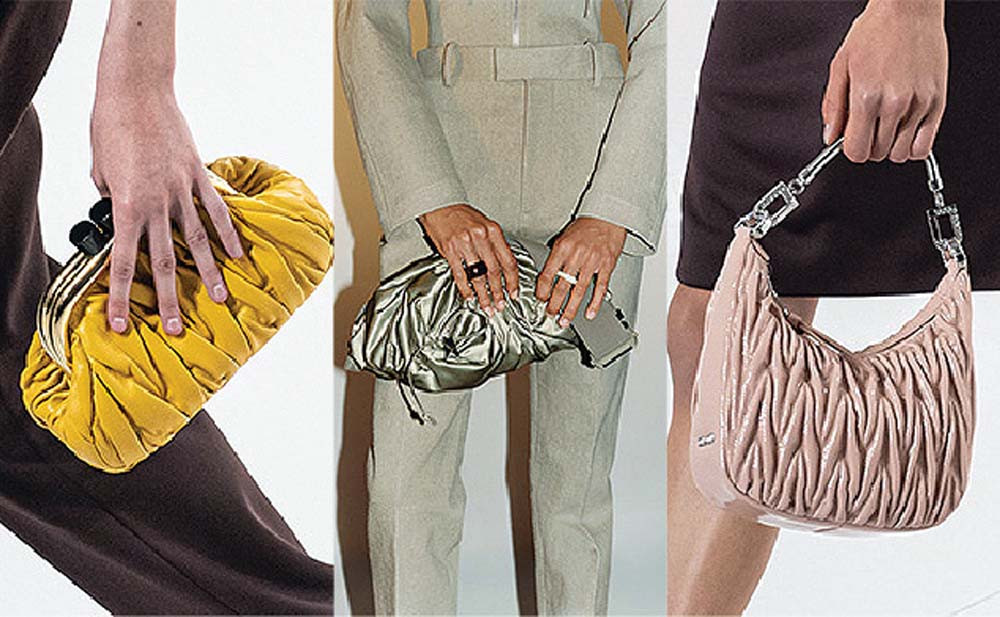 Cushioned bag
The current cushion bag trend is a nod to the need for pieces that offer more than just a practical sensibility, but a certain relaxed feel that fits the current situation. You may have noticed padded, cushioned shoes have been a trend over the past season, and now the style has migrated to handbags. If you want to add a trendy element to your looks each season, then a padded handbag could be an easy way to elevate your existing style.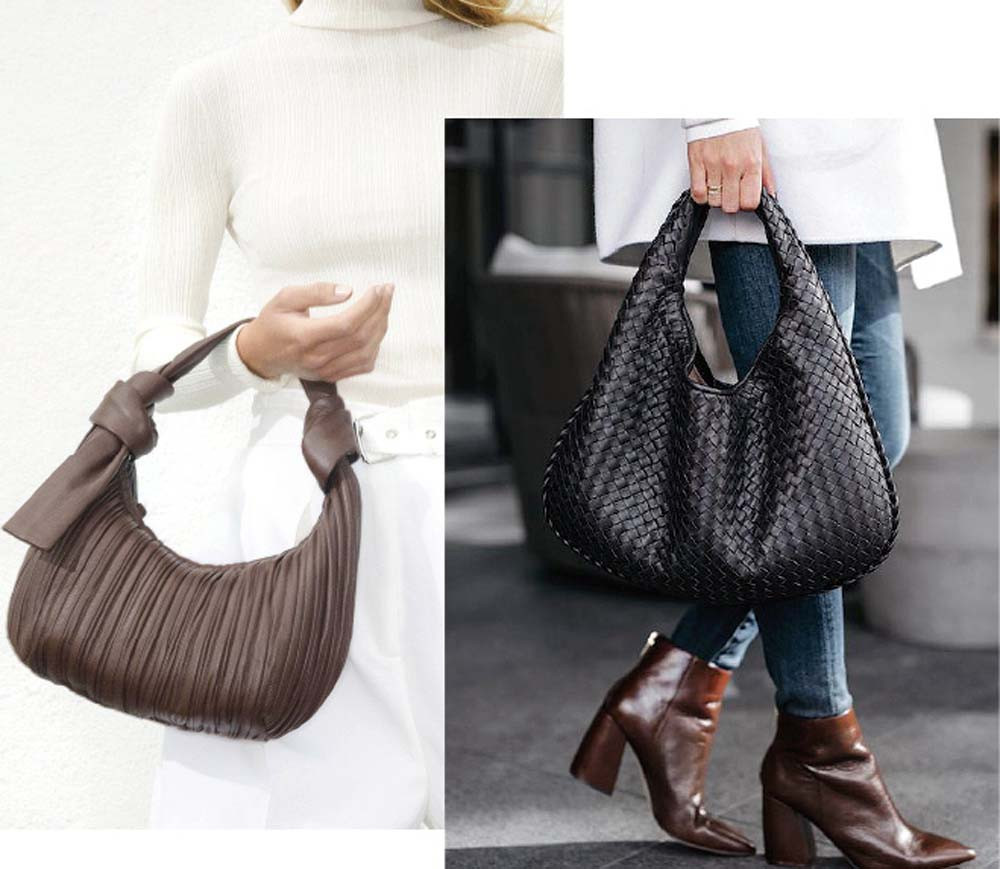 Curvy Carryall
This is one of our favourite handbag trend because it's comfortable and roomy. The roomy, slouchy and soft carryall is available in a variety of styles and colours. With sleek stitching from Tod's, knot detailing from Neous, and woven leather details from Bottega Veneta, there's little reason not to cradle one of these under your shoulder this spring.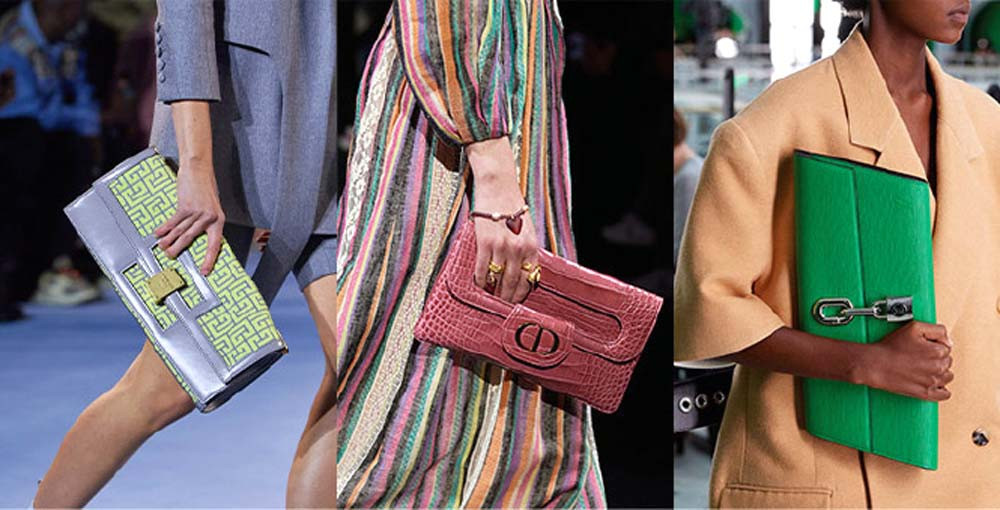 Oversized Clutch
Clutches not only help elevate our look instantly, but they also let us carry our essentials easily. If you're thinking of treating yourself to a new clutch bag this season, then an envelope-style is bang on trend. Choose a larger style clutch and you'll easily be able to fit in your phone, cards, keys and any make-up you want to take out with you.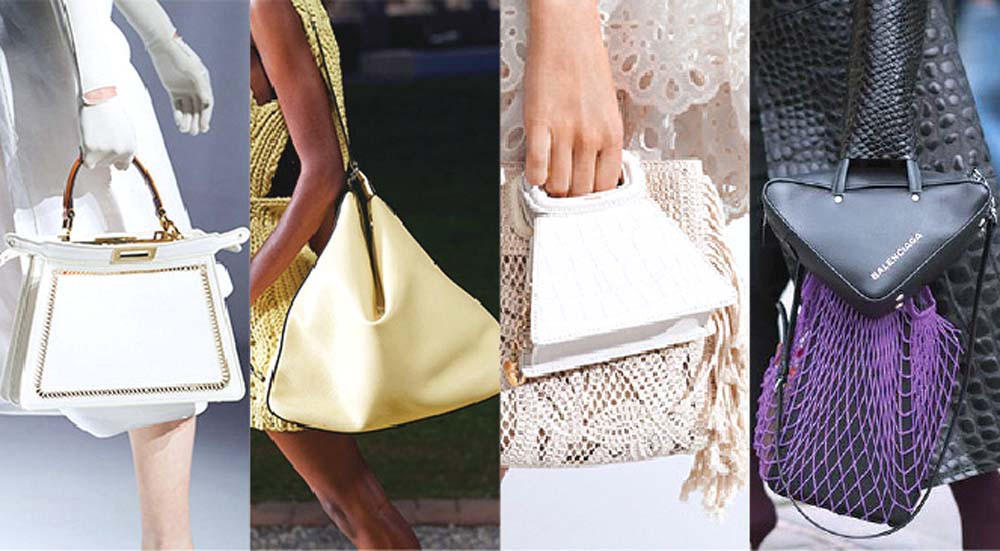 Triangle bags
After seeing oval, curvy and square bags among the trends for spring, we are not surprised by seeing triangular shaped bags jumping ahead this season. Balenciaga has been cranking out style hits for several seasons and many other brands are all aligned with this trend! Available in a variety of sizes and colours and seen all over social media, this trend is catching up for sure. If you want to update your style, then look out for triangular handbags.