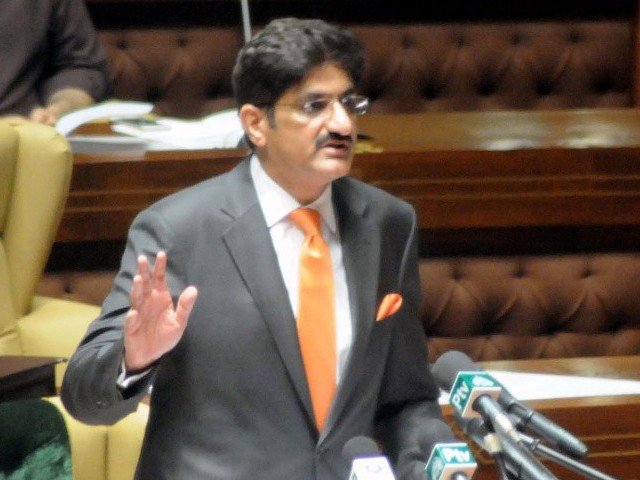 ---
KARACHI:
Sindh Chief Minister Syed Murad Ali Shah directed the local government department on Thursday to start the proper cleaning of the distributaries of three main stormwater drains of Karachi - Gujjar, Orangi and Mehmoodabad nullahs- before the coming monsoon season on a short-term basis, besides devising a plan for their overhaul in the longer run.
The CM, who was presiding over a meeting of the Provincial Coordination and Implementation Committee, stated that the width of Gujjar nullah should be increased from the existing 35 feet to 80 feet, and that of Orangi nullah from 20 feet to 40 feet.
The dredging of these drains' beds should be carried out to accommodate the anticipated discharge and sewer trunks be laid alongside the drains to separate sewage water from rain water, the CM said.
Following that, the meeting agreed on 12,500 cusecs as the design discharge for Gujjar nullah, which would have a rainfall intensity of 11 inches in 12 hours. The meeting decided to keep the rainfall intensity of Orangi nullah the same as that of Gujjar nullah. The design discharge of the nullah, however, was decided to be kept at 8,828 cusecs.
Demolitions
Earlier, the meeting also reviewed the removal of structures on account of an anti-encroachment drive alongside the nullahs.
Also read Karachi administrator seeks contingency plan for monsoon
The meeting was told that all 238 structures deemed illegal along the length of Mehmoodabad nullah had been removed.
With regards to Gujjar nullah, the meeting was informed that 3,957 structures constructed on both sides of the stormwater drain across a length of 12.6 kilometres had been identified as encroachments by the relevant authorities. Of those, structures spread across a length of 9.5kms on the nullah's left bank and dwellings constructed over a length of 8.85kms on the nullah's right bank have been cleared. The remaining structures will be cleared after Eidul Fitr, the meeting was assured.
The meeting was also briefed on the demolitions along Orangi nullah, structures identified as encroachments located along it in Central district cover a length of 4.75kms. Of them, structures across a length of 1.5kms have been demolished, and the remaining would be razed within 15 days after Eid holidays, the meeting was told.
In West district, of 1,013 structures identified as encroachments along the nullah, 860 have been removed.
Karachi commissioner Naveed Shaikh told the meeting 72 per cent of the work pertaining to the removal of encroachments along Gujjar and Orangi nullahs had been completed.
However, he added, since some residents have acquired stay orders against the razing of the structures, the demolition drives may be stalled, in turn, hampering the overhaul of the nullahs.
At that, the CM directed the legal team to pursue the cases in the relevant courts so that the stay orders could be vacated and the removal of structures along the nullahs could be resumed.
Published in The Express Tribune, May 7th, 2021.