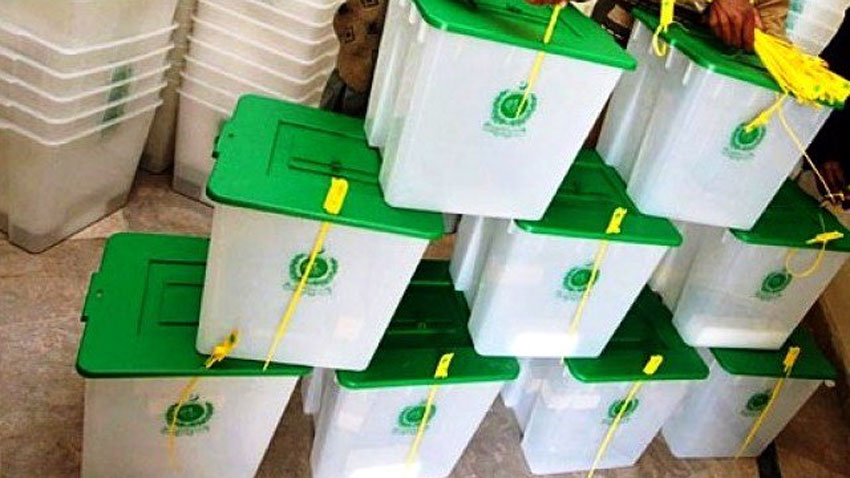 ---
KARACHI:
The Pakistan Peoples Party (PPP) should support the demand for recount of votes in the NA-249 by-election and forensic audit of the electoral process in the wider interest of democracy, said Pakistan Muslim League-Nawaz (PML-N) Sindh Information Secretary Khawaja Tariq Nazeer.
"Vote recount and scrutiny will strengthen the trust of the people in the electoral process," Nazeer said in a statement issued on Monday.
Leave re-polling aside, even if PPP allays the reservations of other political parties, it will reinforce the faith of the people on democracy, he said.
The demand for keeping election material, including ballot boxes, ballot papers, counter foils and forms in possession of military was meant to prevent any doubt of tampering the documents, he said. "Miftah Ismail - PML-N candidate from NA 249 - has demanded keeping the election material under supervision of Pakistan Army till such time that election commission orders a recount. He has not asked the material to be kept with United Nations on which PPP is so incensed."
Miftah in an application has requested the chief election commissioner (CEC) to take immediate steps to seize the by-election record including ballot papers of NA-249 by poll. He demanded that election record should be kept under the supervision of Pakistan Army or Rangers to ensure its safety until the final decision about the controversial election results is made.
Miftah, who also served as finance minister during the PML-N's last stint, alleged in his application that majority of presiding officers (POs) and election staff had some affiliation with the Sindh government, thus alluding they helped the ruling PPP to win Thursday's by-election.
Published in The Express Tribune, May 4th, 2021.
COMMENTS
Comments are moderated and generally will be posted if they are on-topic and not abusive.
For more information, please see our Comments FAQ