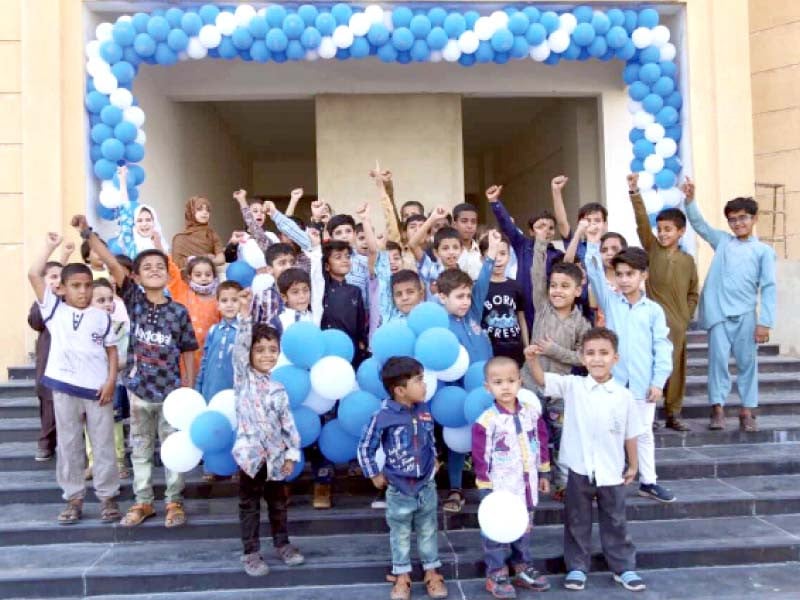 ---
KARACHI:
A United Nations survey revealed that Pakistan is home to some 4.6 million orphan children, out of which a majority the population is aged below 17 years.
Owing to the unavailability proper parental support and various other socio-economic factors, the said children remain one of the most vulnerable segments of society, often deprived of health, education and other fundamental child rights.
Yet however, despite the oodles number of Pakistan's orphan population, until 2017, the country could barely accommodate 3,500 orphans across a total of its 35 shelter homes. As a result of which, thousands of orphans would remain on the waiting lists for years, for space in a handful of government-run orphanages in the country.
Read: 'Ehsaas to standardise orphan care nationwide'
Noticing which, a local non-government organisation had put forward the idea to establish the first Aghosh Home, in Attock, some 16 year ago- when a massive earthquake in had rendered thousands of children orphaned and homeless in the country's Himalayan region.
Today, Alkidhmat Foundation Pakistan (AKFP), the organisation responsible for Aghosh Homes, runs over 13 such orphanages across the country, housing some 1,149 Muslim children, as well as an overseas facility in Turkey, catering to orphaned Syrians in Gaziantep.
According to AKFP President Mohammad Abdul Shakoor, the organisation is currently working on its plans to open 10 more Aghosh homes, with the inclusion of a property in Karachi's Gulshan-e-Maymar area. "Karachi is one of the biggest and most densely populated urban metropolises in the country, and there was a pressing need for an orphanage here that could help shelter a faction of its orphan children," said Abdul Shakoor.
The four acre facility, per AKFP president, is constructed at the cost of Rs200 million and is equipped to provide not only education, boarding and healthcare, but also access to library, computer labs, indoor games, and various other co-curricular and extra-curricular facilities.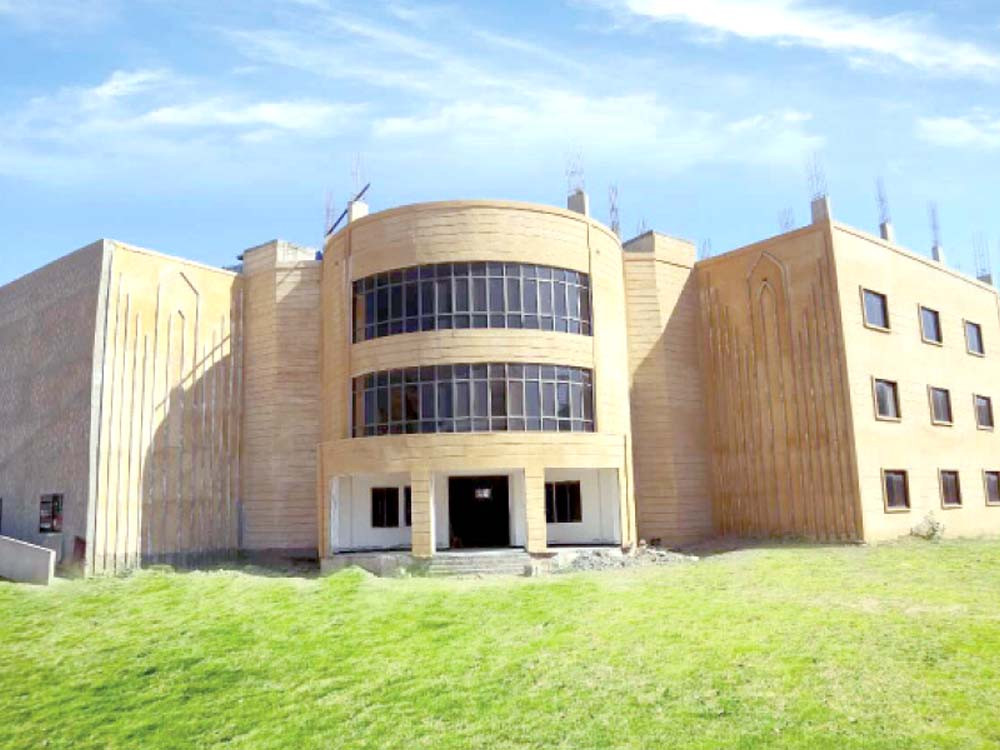 "Aghosh Home Karachi, is expected to sponsor over 200 orphans. So far, all arrangements for the first batch of 100 children has been taken care of, while registrations for the remaining are underway. We have also arranged accommodation for over 50 children, on the first floor of the two storey building. Each room has 6 beds, cupboards, reading tables, while a central dining room with the capacity of seating over 100 children, has also been set up on the floor. There is also access to sanitary toilets, ablution stations, a centeral mosque and an Islamic cultural centre. All of which together, are expected to offer the inducted children a convenient, home-like experience," the president asserted.
Read more: ICCI assures support for orphanage centre
Speaking in regard to education, Abdul Shakoor mentioned that his organisation has also entered an agreement with the Usman Public School System, to set up a special campus at their Karachi facility which will provide free education to children from grade one to grade twelve.
Addressing a question about the extent of religious inclusivity at the Aghosh Homes, the president shared that although his organisation hopes to extend its welfare efforts to children of other faiths someday, it is yet to work on a feasibility report on the matter. "We are currently working on opening an Aghosh Home in the Hala region of Sindh, so perhaps we could start extending our programme beyond faith over there. But that would obviously require hiring mentors and facilitators from minority faiths, who will be better equipped to deal with the non-Muslim children," AKFP President Mohammad Abdul Shakoor told The Express Tribune.
Published in The Express Tribune, April 28th, 2021.
COMMENTS
Comments are moderated and generally will be posted if they are on-topic and not abusive.
For more information, please see our Comments FAQ