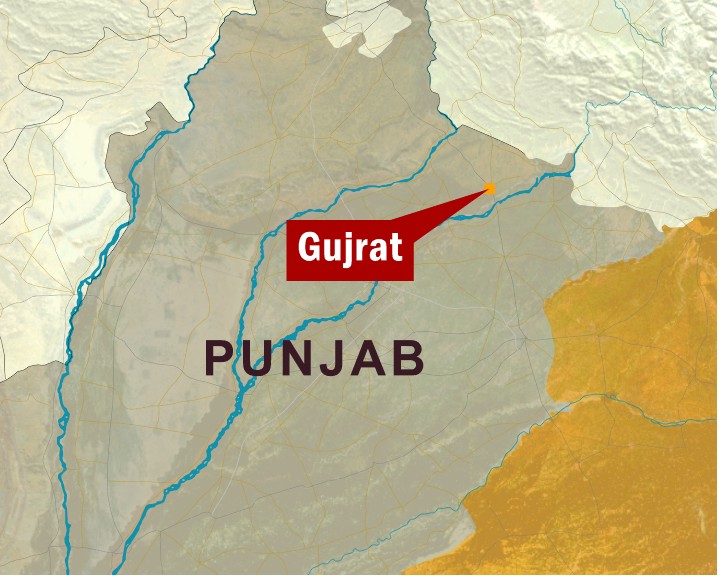 ---
LAHORE:
Ram Pyari Museum, Gujrat is all set to open its doors for the general public. Tourism and Archaeology Adviser to Chief Minister Asif Mehmood will chair the inaugural ceremony scheduled to be held today (Sunday).
This masterpiece of the Victorian era has been renovated by the experts from Archaeology Directorate. As per the historical accounts, the Hindu contractor of Gujrat Sundar Das Chopra constructed this building in 1918 in his wife's name Ram Pyari. The road where Ram Pyari Mahal is situated was also known as Ram Pyari road which is now called a circular road.
Adviser to CM highlighted that after 1947 when Chopra's wife left for India, the building was used for school purposes. As this was not enough, this heritage site was also used as a girls college hostel till 2002. When the University of Gujrat was established, the building was again used as a hostel for girls students. Later on, it was used as a hostel for girl students of a college.
"These unfortunate administrative decisions caused severe blows to Ram Pyari building," regretted the adviser.
Asif Mehmood said in 2017, it was handed over to Archaeology Directorate to make it a museum.
"However, said the adviser, no solid work was started to achieve the target. From 2017 till 2020 it remained an empty building". Mehmood said that on directions by current Chief Minister Sardar Usman Buzdar renovation work started on solid steps. Now it has been completely renovated.
Tourism & Archaeology Department Secretary Ehsan Bhutta said beautiful architecture would mesmerise and attract visitors. "Three galleries have been set up in the upper portion of the building. Gujrat Gallery houses information about heroes of the city (poets, sportspersons, Nishan-e-Haider holders, writers etc)," Bhutta said.
The secretary said with the potential help of the Gujrat deputy commissioner, illumination at night has also been completed.
Published in The Express Tribune, April 18th, 2021.