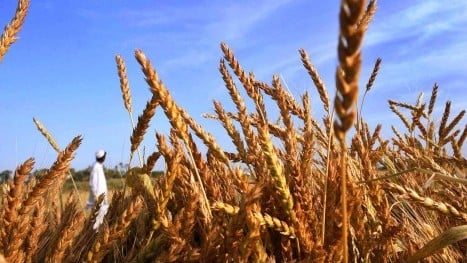 ---
ISLAMABAD:
The National Assembly Standing Committee on Commerce raised concerns on Thursday over wheat imports and sought a report from the food security ministry, as to how the country, which used to export the commodity in the past, became an importer.
The standing committee met here with its chairman Syed Naveed Qamar in the chair. The meeting was attended by its members as well as Food Security Secretary Ghufran Memon and Trading Corporation of Pakistan (TCP) Chairman Riaz Memon.
Briefing the committee on wheat import, the food security secretary said that the support price of wheat was fixed at Rs1600 per 40 kilogrammes five months ago but later, the minimum price was increased to Rs1,800 per 40 kg.
The chair noted that the procurement price in Sindh was higher and that produce would come to Sindh from other provinces. The food security secretary replied that Sindh would procure 1.2 million tonnes of wheat.
The secretary said that this year, 26.04 million tons wheat harvest is expected – 1 million more than last year – but the demand is 29 million tons, adding that 1.2 million metric tons would be required for the seed purpose and 1 million metric tons for strategic reserves.
The secretary also informed the committee that the government has imported 3.6 million tons of wheat from Ukraine and Russia. Committee member Shaista Pervez Malik asked why the country became an importer of wheat from an exporter.
Expressing reservations, the committee asked the national food secretary to submit a report about how Pakistan became a wheat importing country and what were the problems in increasing the grain production.
About the cotton crop, the food secretary said that the production had declined from 12 million bales to 6 million bales. He added that the proposal for setting the minimum support price of cotton was not accepted. A project has been launched to increase cotton production, he added.
In the meeting, there were heated exchanges between Syed Naveed Qamar and TCP Chairman Riaz Memon. Qamar expressed frustration over no increase in salaries of the TCP employees. Memon said recruitments were made on political basis. Later Qamar directed him to leave the meeting.
COMMENTS
Comments are moderated and generally will be posted if they are on-topic and not abusive.
For more information, please see our Comments FAQ