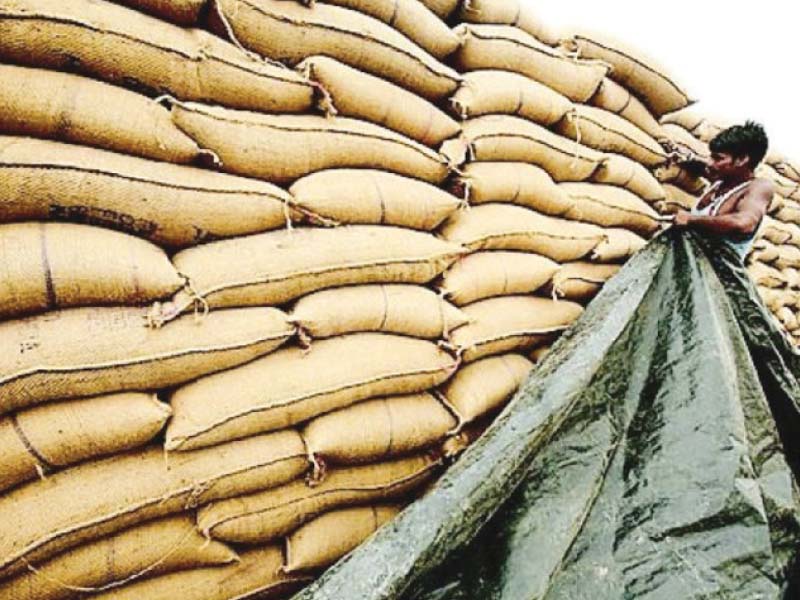 ---
KARACHI:
A flour crisis is in the offing in the province, Sindh Assembly Opposition Leader Haleem Adil Sheikh said on Saturday.
A group of powerful personalities of Pakistan Peoples Party (PPP) is buying wheat from growers at Rs1,600 per 40kg against the official rate of Rs2,000 per 40kg or Rs5,000 per 100kg, he said.
The hoarding of staple grain has started and soon there will be a hue and cry over the wheat and flour crisis and only the poor people will get grinded in the mill of inflation, the opposition leader warned.
Wheat harvesting has commenced in the province, but the Sindh government has not opened its procurement centres leaving the field open to hoarders to coerce the growers to sell their grain at much lower rates, Sheikh explained.
The famers were forced to sell the produce at Rs1,600, while the PPP goons would sell the same grain to the government at Rs2,000, he said claiming he had testimonies of the people who were forced to sell their harvest under duress.
He reminded that guinea bags, locally called bardana, are an important factor in wheat procurement. As per policy, the department concerned provides the bardana to the growers. But the farmers have yet to get the bags, Sheikh said, "unable to pack and sell the grain to government, the farmers were being forced to sell the staple to people who will corner the market by hoarding."
Published in The Express Tribune, April 11th, 2021.
COMMENTS
Comments are moderated and generally will be posted if they are on-topic and not abusive.
For more information, please see our Comments FAQ