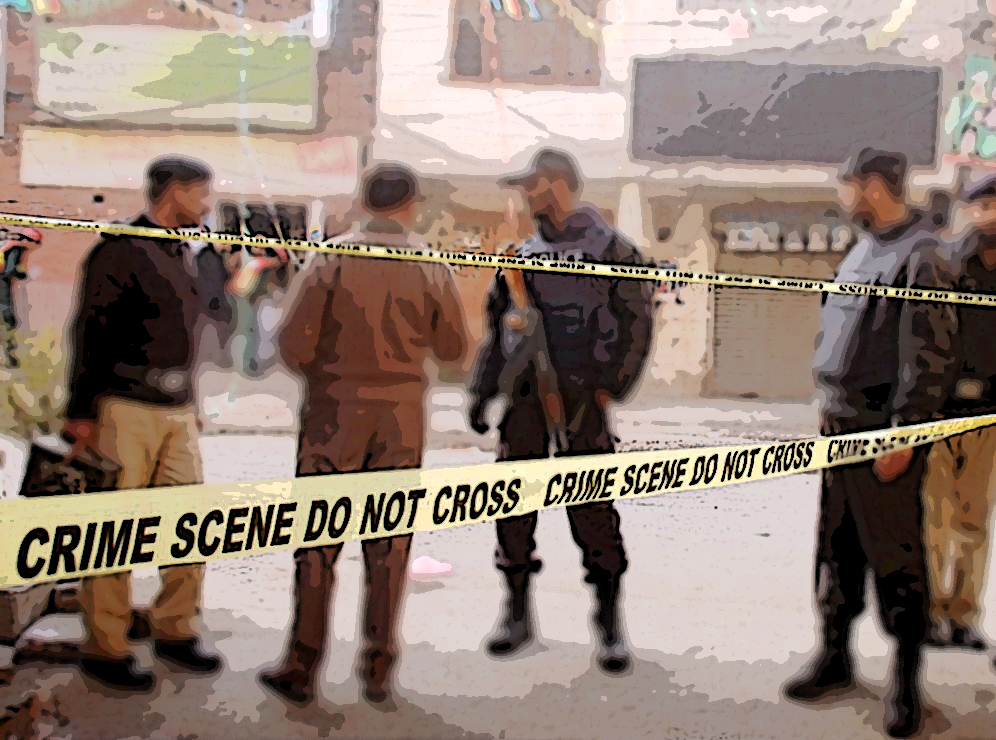 ---
RAWALPINDI:
The street crime rate in Rawalpindi has drastically surged during the last month with more than 1,000 incidents reported during March. According to a report of crimes reported in Rawalpindi, as many as 1,132 incidents of robbery, burglary, snatching, and theft were reported in the city in March in which citizens were deprived of cash, jewellery, and other valuables.
Cars, motorcycles and mobile phones were particularly targeted by criminals. They snatched or stole 460 mobile phones. During the month 60 motor vehicles, 340 motorcycles and 10 rickshaws were reported stolen. The theft of autorickshaws has deprived these families of their source of livelihood. Amidst the city's deteriorating crime situation, the citizens are concerned about losing their possessions and non-recovery of items even after cases have been registered. Rizwan, employed in a private company told The Express Tribune, that armed criminals snatched cash and mobile phones from him in the precinct of Bani police station in July.
He lodged a case but to date, his cellphone has not been recovered. Another citizen Muhammad Shahbaz said he was on his way to work in the Westridge area when armed motorcyclists snatched his mobile phones from him on Peshawar Road. He said the case was registered but in the FIR, the police mentioned the stolen cellphone's price as much lower than its actual price. Footage of the suspect was provided to the police from the cameras in the proximity but the police have still not been able to track down the criminals. Sardar Mustafa of Banaras Colony said that the incidents of street crime in Rawalpindi have increased tremendously.
Also read 'Street crime down by 30% in Rawalpindi'
The snatching of mobile phones and wallets has become a common occurrence. Hassan Rashid of Azad Kashmir said he bought a car worth Rs 1.4 million and came to Rawalpindi to get it transferred in his name. However, the vehicle was stolen in the precincts of the Racecourse police station. He said the vehicle has not been recovered to date. Another car theft victim, Raja Zulfiqar said his vehicle was stolen five years ago from the Rawat area, which has not been recovered by the police until now.
The residents of Rawalpindi demanded of Punjab Chief Minister Usman Bazdar and Punjab Police Inspector General Inam Ghani to take notice of the deteriorating crime situation in Rawalpindi. The Express Tribune contacted Rawalpindi police officials multiple times but no police officer was available to comment on the issue. Later, the Rawalpindi police spokesman commented that the police recently arrested gangs involved in street crimes, car, motorcycle theft, and robberies.