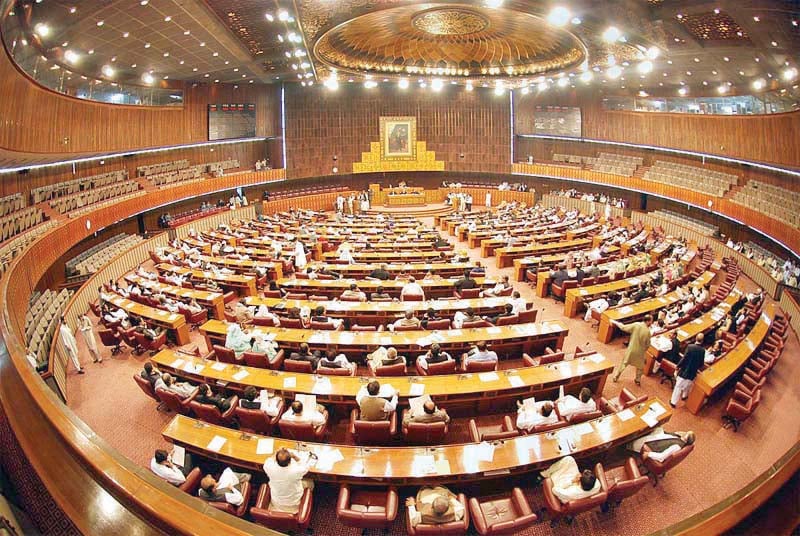 ---
KARACHI:
The Awami National Party (ANP) has decided to withdraw its candidate for the upcoming NA-249 by-poll, Haji Aurangzeb Khan Buneri, in favour of Pakistan Muslim League-Nawaz (PML-N) candidate Miftah Ismail.
This was announced by ANP general secretary Younis Buneri after a delegation of PML-N leaders, led by Ismail, met their ANP counterparts at Bacha Khan Markaz on Wednesday.
The announcement came a day after the ANP parted ways with opposition alliance - the Pakistan Democratic Movement, prior to which the ANP and the Pakistan Peoples Party (PPP) were issued show-cause notice by the alliance for seeking support from the Balochistan Awami Party - a part of the ruling coalition in the Centre - for securing the coveted position of the Senate opposition leader for PPP's Yousaf Raza Gillani.
"We are free to make our own decisions and whether we remain with the PDM or not, our struggle for democracy and the strengthening of democratic institutions will continue," said Younis, while speaking to the media on Wednesday.
He said that party's provincial advisory council was consulted on supporting the PML-N in the NA-249 by-poll and the decision to withdraw the party's candidate was taken thereafter.
Read: Bilawal calls CEC meeting on April 11
"Our goal is to block selected rulers on every front," he added.
Ismail thanked the ANP for its support on the occasion and expressed hope for winning the by-election. He also crticised the ruling Pakistan Tehreek-e-Insaf over increase in the price of various commodities.
"They have raised the price of chicken to Rs400 per kilogramme (kg)." He said Prime Minister Imran Khan had destroyed Pakistan's economy.
Haji, who also spoke on the occasion, said, "We are democratic people and the party makes all decisions after consulting its members. The ANP leadership makes all its decisions independently. No one was able to dictate us earlier and no one will be able to do so in the future."
He urged the people of the NA-249 constituency to vote for Ismail in the by-poll. Meanwhile, PPP chairperson Bilawal Bhutto Zardari asked his party's leadership to intensify the campaign for the NA-249 by-election.
Bilawal issued the instruction during a meeting with PPP leaders, including Sindh Education Minister Saeed Ghani.