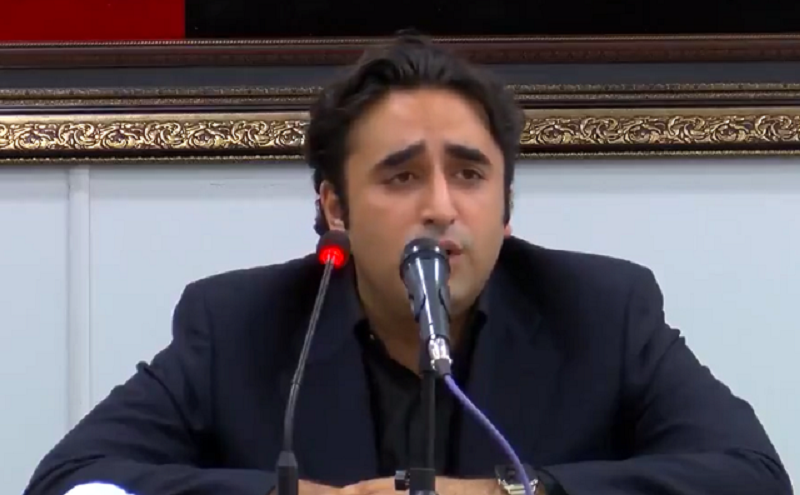 ---
KARACHI/HYDERABAD:
A delegation of human rights activists, journalists and intellectuals of Sindh urged Pakistan Peoples Party Chairperson Bilawal Bhutto Zardari to approach the Federal Investigation Agency's Cyber Crime Cell and join efforts to curb extremists statements on social media.
Meeting Bilawal at Bilawal House here, the delegation voiced concern over rising incidents of extremism and intolerance in the name of religion, emphasising particularly on the threats being given to renowned writer Amar Jalil.
Dangerous allegations
The Sindhi writer, intellectual and political analyst has recently been accused of blasphemy with some critics demanding the registration of an FIR against the elderly literary figure. A man from Umerkot district, Pir Sarhindi, even put head money of Rs5 million on Jalil.
The move drew severe rebuke and protests were held even in Umerkot to condemn Sarhindi. Since the blasphemy charges surfaced late last month, social media has been brimming with support for Jalil and solidarity with him.
Three years ago at Karachi Literature Festival Jalil had argued that human beings cannot know or understand their creator because it was beyond their intellect. Some religious circles, which are belatedly reacting to the video, now contend that his assertion amounted to denying belief in the Almighty according to Quranic teachings.
The 84-year-old Kazi Abdul Jaleel, who is popularly known by his pen-name Amar Jaleel, has written hundreds of short stories in Sindhi besides regularly contributing articles in newspapers. He also hosts a show on a Sindhi news channel.
The delegation, which included Noorul Hadi Shah, Jami Chandio, Amar Sindhu, Dr Ayub Sheikh, Dr Arfanah Mallah and others, also brought up other issues facing progressive writers, poets and intellectuals in Sindh.
'Land of religious tolerance'
Hearing their concerns, Bilawal said that no extremism would be tolerated in the country, and especially not in Sindh. No citizen would be permitted to take the law in their hands, he claimed.
He said that the Sindh government would continue its process of holding dialogues with administrative bodies of different sects and would also take on board the provincial religious affairs ministry to promote a healthy dialogue with the Ulema and other religious scholars.
Sindh is a land of religious tolerance and Sufi traditions and the message of peace from Sindh must be spread across the world.