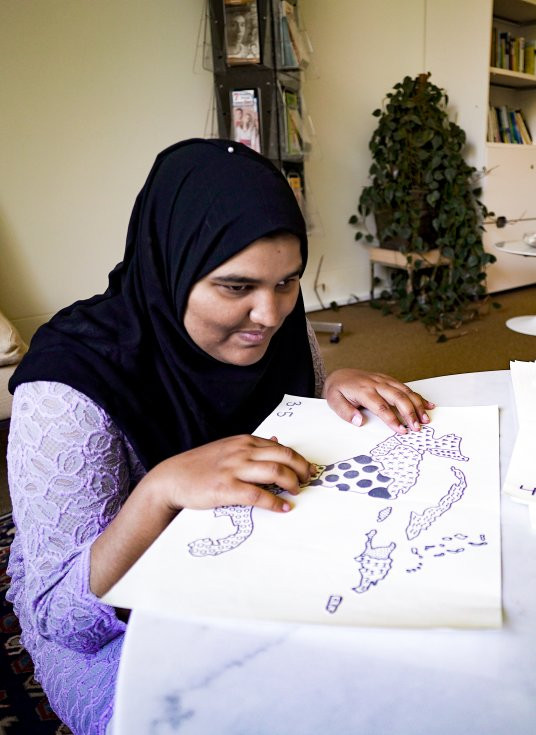 ---
QATAR:
Visually impaired Pakistani student, Khansa Maria, will be pursuing a Masters in evidence-based policy intervention and social evaluation at the Oxford University next fall, as Pakistan's 2021 Rhodes Scholar-elect, reported the Voice Of America.
Owing to her visual impairment, Khansa had to face many struggles while studying in Pakistan hence, the idea of ​​being able to do something for the physically challenged is very personal to her.
"I do have a disability, I am blind, and I firsthand experienced the impacts of not having an inclusive society," Maria said, noting that now she wants to give back.
Read Meet Balochistan's first Rhodes Scholar in 40 years
"I do have a certain responsibility toward my community to improve things to the extent that I can, or at least lend my skills or my experience in a way that benefits people like me in Pakistan," she observed.
Khansa Maria is deeply passionate about advocating for the rights of people with disabilities and designing accessible communities in an effort to ensure inclusivity.
To this end, she has organised and has spoken at various conferences on inclusion and inclusive policies.
Khansa currently attends Georgetown's Qatar campus where she is pursuing a Bachelor's in foreign service, with a concentration in culture and politics.
COMMENTS
Comments are moderated and generally will be posted if they are on-topic and not abusive.
For more information, please see our Comments FAQ