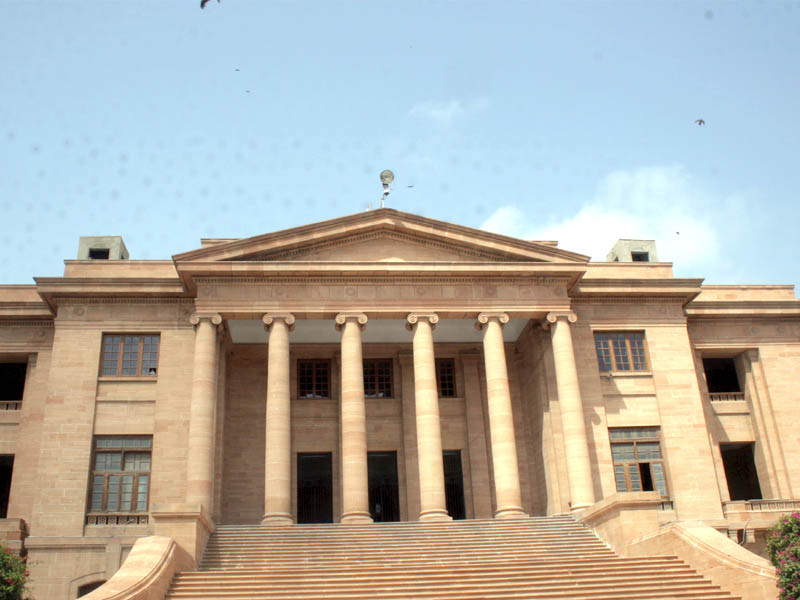 ---
KARACHI:
The Sindh High Court gave the provincial government three weeks to submit its reply over a plea pertaining to the Sindh chief minister's advisors being granted the status of ministers.
A two-member bench, comprising Justice Muhammad Ali Mazhar and Justice Amjad Ali Sahito, expressed annoyance at the Sindh government for its failure to submit a reply thus far. The petitioner, Mehmood Akhter Naqvi, has contended in the plea that clauses six and seven of the rules of business contradict Sections 130 and 132 of the Constitution of Pakistan. He has argued that the CM's advisors, special assistants and coordinators attend cabinet meetings, which, he maintains, is in violation of the Official Secrets Act 1923.
The petitioner contends that the court had declared that the appointments of advisors were in contradiction with the Constitution. Yet, he argues, Murtaza Wahab, Aijaz Jakhrani, Nisar Khuhro and others were appointed as the CM's advisors for different departments.
These advisors enjoy the authority and privileges of ministers and billions of rupees are released from the finance department for this purpose, the petitioner maintains.
The petitioner has prayed the court to withdraw all privileges, including government cars, given to the CM's advisors. Irked at the Sindh government for not submitting its reply on the petition yet, the court granted a three week extension and sought a reply by the next hearing.
Published in The Express Tribune, April 6th, 2021.