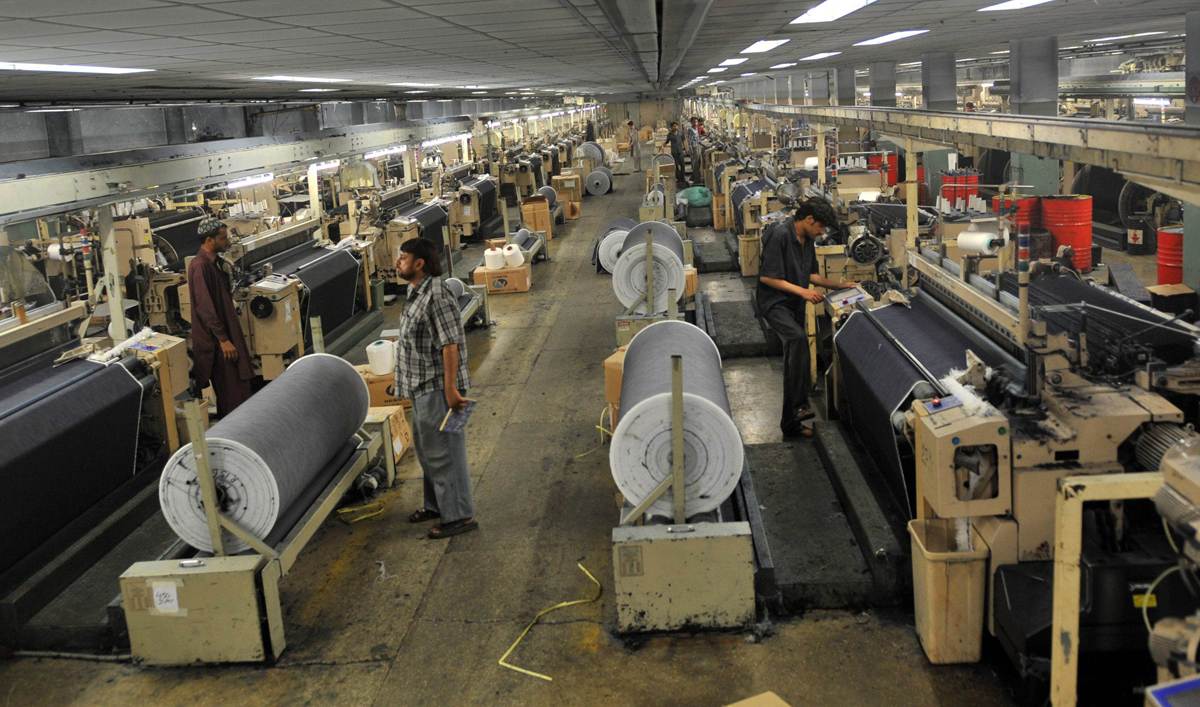 ---
LAHORE:
The value-added textile sector of Pakistan has expressed its reservations about cabinet's refusal to allow import of cotton yarn from India, saying that they are planning a protest in the coming days.
"According to the World Trade Organisation (WTO) laws, no one can object to trade with another country, the restrictions imposed by Pakistan on trade with India are based on political grounds, but if we allow imports of medicines from India, then why not cotton yarn," questioned Pakistan Readymade Garments Manufacturers and Exporters Association (PRGMEA) Patron-in-Chief Ijaz Khokhar.
Speaking to The Express Tribune, he said the entire value-added sector was shocked by the way the government reversed its decision, sparking concern among them.
"This step shows that mafias are still part of the government and this impression will reach our international buyers," he said, adding, "We now fear that this step will help a certain part of the textile sector whereas the rest will lose orders as buyers will prefer India and Bangladesh over Pakistan due to such steps."
The government earlier announced that it was allowing import of cotton yarn and sugar from India, however, within 24 hours of the statement which had the potential to defuse tensions between the two neighbouring countries, the cabinet opposed the decision.
Meanwhile, former All Pakistan Textile Mills Association chairman Shahzad Ali Khan told The Express Tribune that restricting yarn imports from India was a good decision.
"Yarn imports could have pitted Pakistan's spinning sector against the Indian counterparts and since the Indian industry is getting subsidised energy, the local industry would have been affected," he added.
"India will not export cotton yarn to Pakistan at cheap rates and there will be no difference between prices of yarn of both countries once imported into Pakistan," Khan said.
Cotton yarn is the basic raw material for the value-added textile sector and its scarcity is one of the reasons why value addition in Pakistani textile products is not growing.
"Local production of cotton is not sufficient to meet demand of the domestic textile industry, hence, the knitwear sector suggests to the cabinet to allow duty-free import of yarn from India so that exporters can achieve their production targets," said Pakistan Hosiery Manufacturers and Exporters Association (PHMA) Zonal Chairman Faisal Mehboob. The association urged Prime Minister Imran Khan and his team to make bold decisions, which were vital for a smooth running of the industry.
Mehboob said that any decision to lift the ban on import of cotton and yarn from India would greatly support country's value-added knitwear sector, besides contributing to stabilising the national economy through an increase in exports.
Published in The Express Tribune, April 2nd, 2021.
Like Business on Facebook, follow @TribuneBiz on Twitter to stay informed and join in the conversation.
COMMENTS
Comments are moderated and generally will be posted if they are on-topic and not abusive.
For more information, please see our Comments FAQ