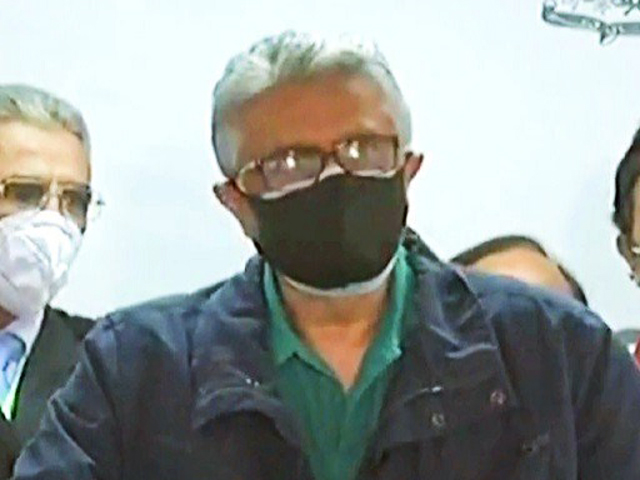 ---
Pakistan has reversed a decision that had allowed uncapped prices for Covid-19 vaccines imported by private firms, Health Minister Faisal Sultan said on Thursday.
Pakistan, largely reliant on the GAVI/WHO COVAX initiative for poorer nations, had early February allowed private companies to import coronavirus vaccines and agreed to exempt such imports from price caps.
"Now, however, there is a formula, already in vogue, to determine max price," Sultan told Reuters. "So yes, there is a price cap that DRAP (Drug Regulatory Authority of Pakistan) will recommend and get approval for," he said.
The government is importing vaccine to administer free jabs to the people in phases.
There was a need to enable private sector to import vaccine to administer to those segments of the society, who were not 'on the immediate priority established by the government, under strict medical supervision in private healthcare facilities.
No reliable price information was available at this point in time. Moreover, vaccine manufactured by different companies might differ on the use of technologies and number of shots required for immunisation.
In view of the situation, the cabinet considered that fixing maximum retail price of vaccines under paragraph 4 of Drug Pricing Policy-2018 was not possible, it allowed exemption from Section 12 of the Drugs Act, 1976 for a period of 6 months or until the market prices of vaccines became available.
A notification in this regard was issued on February 2, 2021. Later the matter of prices of vaccines in the market was discussed in a meeting of the National Command and Operation Committee (NCOC) on 10 February, 2021.
The NCOC meeting expressed its apprehensions that the vaccines might be sold or administered at very high prices if the rates were not regulated. However, it also emphasised that the process of fixing maximum retail prices be amended keeping in view the urgency of the situation.
COMMENTS
Comments are moderated and generally will be posted if they are on-topic and not abusive.
For more information, please see our Comments FAQ