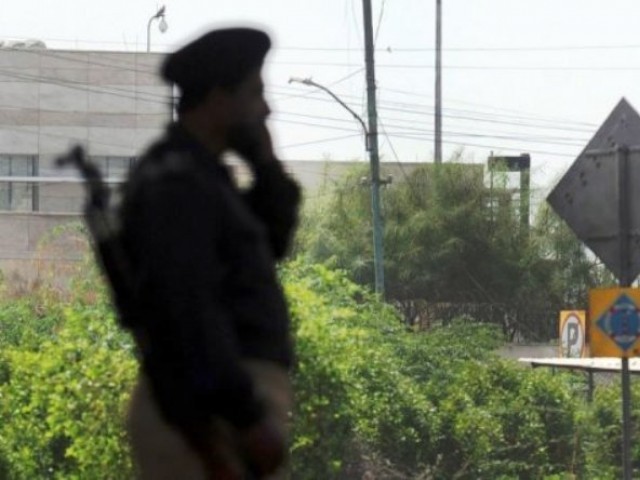 ---
ISLAMABAD/RAWALPINDI:
Another policeman lost his life in what appeared to be an incident of targeted killing in Rawalpindi late Thursday night.
With the third attack on policemen in just a week, alarm bells are rung in the law enforcement and intelligence agencies.
Interior Minister Sheikh Rasheed has said that militants are regrouping. The police high-ups on Friday issued a protocol for the security of personnel. Following the attack, the Islamabad police chief issued orders for tightening the security arrangements besides directing on-duty officials to wear bullet-proof jackets and helmets.
Islamabad Inspector General Police Qazi Jameelur Rehman has instructed senior officers to check duties themselves besides briefing the staff about security.
SHO Race Course police station Imran Abbas was martyred in an ambush on Sunday. Later on Sunday night, Head Constable Qasim was shot dead and Sub-Inspector Jamil Ahmed and Constable Qaiser were injured by two motorbike riders when they were manning a picket in the remits of Golra police station.
Moreover, Rawalpindi Police Traffic Warden Muhammad Naveed was shot dead late Thursday night by a biker when he was busy checking people during a police cordon set up to net the killers of Inspector Imran.
Cops present on the scene killed the assailant in retaliatory fire.
Meanwhile, the Rawalpindi police claimed on Friday that the culprit involved in the killing of SHO Race Course police station Imran Abbas had been killed in a late-night encounter. The suspect, identified as Shahid, and his accomplices reportedly opened fire at the police at a security cordon set up within the jurisdiction of the Civil Lines police station.
According to the police, Shahid was killed in the exchange of fire, saying his body had been moved to the hospital for a post-mortem examination. The police further claimed that Inspector Imran Abbas had confiscated some rented vehicles from Shahid and his accomplices that they had refused to return to the owner. Shahid and his accomplices were running a racket, offering people lucrative returns on putting up their vehicles for rent-a-car service. However, the suspects would stop paying rent to the owners and even sold some cars to parties in Khyber-Pakhtunkhwa.
Inspector Abbas, acting on public complaints, was working on the case and had recovered some of the said vehicles. Subsequently, the main culprit, accomplice Zahid Chaudhry and other members of their group planned to murder the officer and killed him.
The police spokesperson further said that raids were being carried out to apprehend the other accomplices and facilitators. Meanwhile, CPO Rawalpindi Ahsan Younus said that those who attack citizens and the police will not be spared. He added that the Rawalpindi police will not forget the sacrifices of its officers and will bring those responsible to justice.
On March 8, Interior Minister Sheikh Rashid praised police for sacrificing their lives in the line of duty and maintaining the law and order situation. The minister further said that the Tehreek-e-Taliban Pakistan (TTP) is reorganising in Pakistan, adding that, "There are threats in Rawalpindi, Islamabad, Lahore, Peshawar, and Karachi.
COMMENTS
Comments are moderated and generally will be posted if they are on-topic and not abusive.
For more information, please see our Comments FAQ